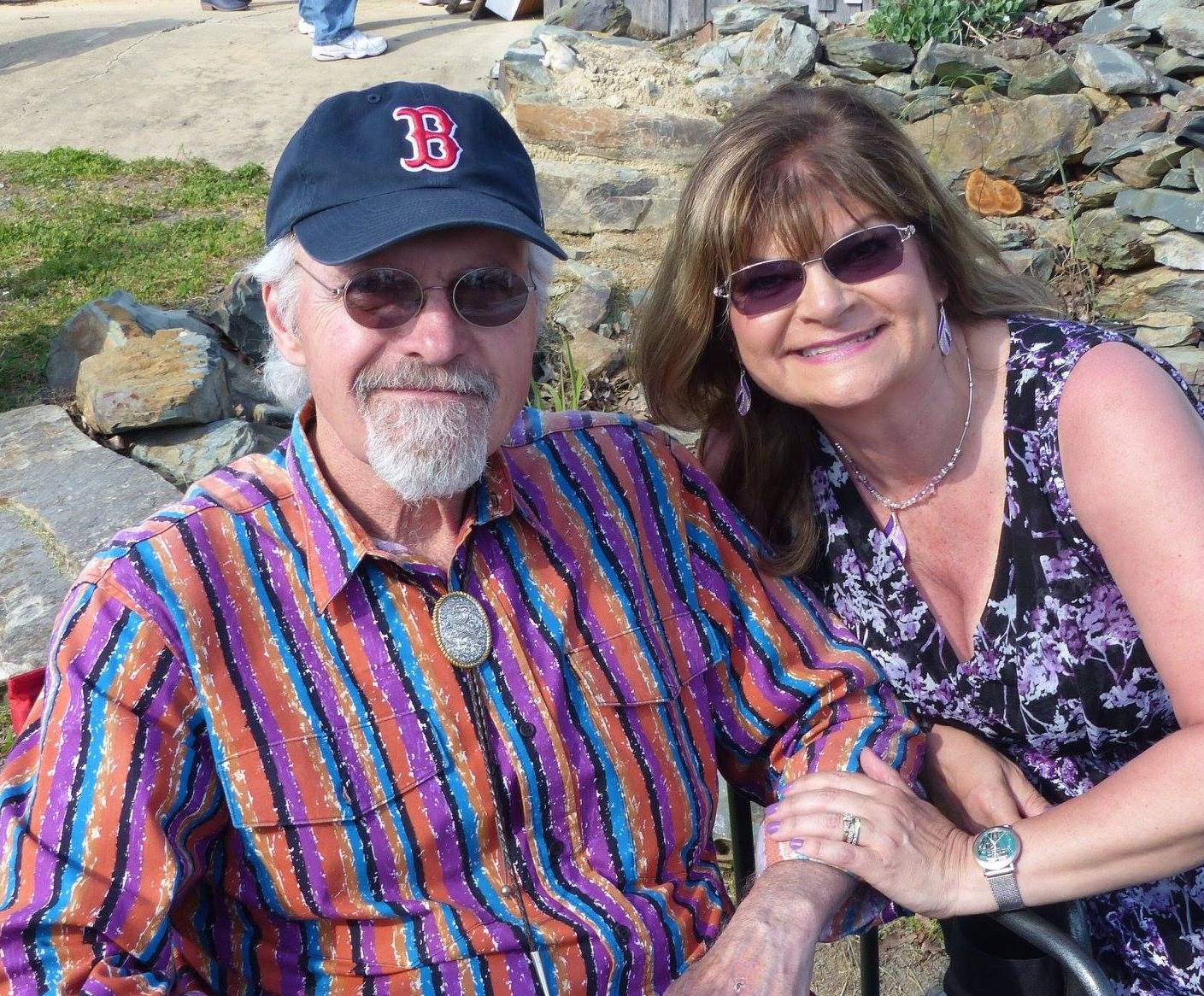 Knee-Deep In Bluegrass
SHOW 771– HOUR 1-Week of April 9, 2018
Segment 1-
Show Open & Theme-Knee-Deep In Bluegrass-Terry Baucom
Song-I Wonder What You See In Your Dreams-Brad Hudson
Songs- The Leaving Song-Clay Hess / Big Stone Gap-Danny Roberts
Segment Time: 11:55
Segment 2-
:15 bumper bed
Songs- You Want A Stranger-Darrell Webb / Him and West Virginia-Dave Adkins
Songs-Wrong Road Again-Lonesome River Band / Even Somebody Like Me-Dukes of Drive
(Sponsors) Merlefest / Denton Farm Park
*Gimme All The Love You Got-Dailey & Vincent
Segment Time: 16:21
Segment 3-
:15 bumper

Songs- It's A Way of Life…-Edgar Loudermilk / It'll Be Too Late-Feller & Hill
Songs-Remember Who You Are-Gibson Brothers / There Is You-Grascals
Adams Bluegrass / Appalachian Festival
* Guitar Case-Doyle Lawson & Quicksilver
Segment Time: 17:16
Segment 4- "Vintage Vault" – Charlie Moore
Song-Legend of the Rebel Soldier – Charlie Moore
Song-Amazing Grace – Charlie Moore
(Sponsors) Lowe Vintage Instrument Co / Mountains of Music Homecoming
Segment Time: 11:24
* Paralyzed-Deer Creek Boys
Local Station I.D.
Hour 2- Show 771
Segment 5-
:15 bumper bed

Song- Don't Go Home Tonight-Town Mountain
Song-Nine Pound Hammer-Tony Rice Unit
Segment Time: 6:28
Segment 6-
:15 bumper bed

Songs- Song and Dance Man-Tommy Emmanuel / Umbrella-Mountain Faith
Songs- Reckless Side of Me-SteelDrivers / Goin' 'Round This World-Ralph II
(Sponsors) Mountains of Music Homecoming / Denton Farm Park
* Let Her Go-Travelin' McCourys
Segment Time: 19:38
Segment 7-
:15 bumper bed

Songs- In The Jailhouse Now-Harley Allen / Road That Never Ends-Mountain Heart
Song- You Don't Even Know It Yet-Mile Twelve
(Sponsors) Merlefest / Appalachian Festival
* El Dorado Blue-Balsam Range w/Atlanta Pops Orch.
Segment Time: 14:26
Segment 8-
:15 bumper bed

Song-Harlan Road-NewTown
Song-Rainy Day Blues-Dukes of Drive
Song-Life Ain't Ever Gonna Get Me Down-Little Roy & Lizzie
(Sponsors) Adams Bluegrass / Lowe Vintage Instrument Co / Merlefest
Segment Time: 9:59
*
Segment 9-
:15 bumper bed

Song-Lonesome Standard Time-Larry Cordle with Kathy Mattea
Closing Theme-Winslow-Terry Baucom
Segment Time: 6:45
Segment 10 – Show PROMO :30
*denotes added selections for npr affiliates
Knee-Deep In Bluegrass is a Production of John Boy & Billy, Inc. All Rights Reserved. For questions, tech support, to become an affiliate or get advertising rates, contact Cindy Baucom: [email protected] Call or Text (704) 221-2847
THANK YOU!