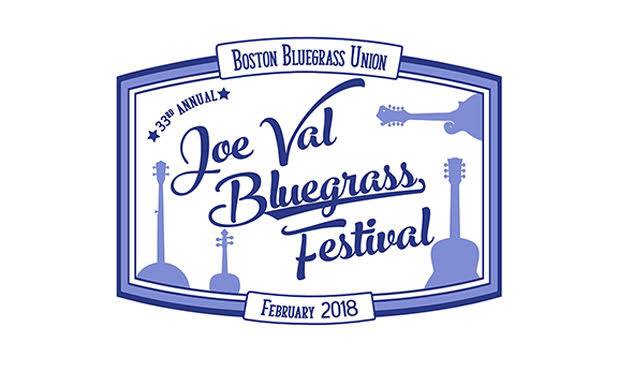 Knee-Deep In Bluegrass
SHOW 762– HOUR 1-Week of February 5, 2018
Segment 1-
Show Open & Theme-Knee-Deep In Bluegrass-Terry Baucom
Songs- I Fell Short-Frank Solivan / Now That's A Song-Volume 5
Song- Old Homeplace-J.D. Crowe & The New South
Segment Time: 12:17
Segment 2-
:15 bumper bed
Song- Something 'Bout That Suitcase-Balsam Range
Songs-Play By Your Own Rules-Sam Bush / Why Did You Wander-Earls of Leicester
Song-Adams County Breakdown-Ned Luberecki
(Sponsor) Adams Bluegrass
*Still Climbing Mountains-Blue Highway
Segment Time: 18:38
Segment 3-
:15 bumper

Songs- Highway 40 Blues- L Cordle & R Skaggs / Sunny Side of Town-Mile Twelve
Songs-Cold On The Shoulder-Tony Rice / His Promised Land-Rhonda Vincent
(Sponsors) South Florida Bluegrass Association
*The River Runs Red-SteelDrivers
Segment Time: 18:45
Segment 4- "Vintage Vault" – Joe Val & The New England Bluegrass Boys
Song-Diamond Joe
Song-Sparkling Brown Eyes
(Sponsor) Lowe Vintage Instrument Company
Segment Time: 11:44
*Somewhere Bound-(Mac Wiseman) Buddy Melton & Milan Miller
Local Station I.D.
Hour 2- Show 762
Segment 5-
:15 bumper bed

Song- Another Town-Keith Whitley
Song-South To North Carolina-Kristy Cox
Segment Time: 6:35
Segment 6-
:15 bumper bed

Song- The Little Tennessee-Highland Travelers
Song- Blood Feud-Dave Adkins
Song-Hillybilly Heros-Hammertowne / Lonesome & Blue-Larry Sparks
(Sponsor) Adams Bluegrass
*Raining In Baltimore-Kim Robins
Segment Time: 16:33
Segment 7-
:15 bumper bed

Song-Rambling Gambling Willie-Lonely Heartstring Band
Song-Digging Up Bones-Carolina Road Band
Song-That's The Power In The Blood-Little Roy & Lizzy Show
(Sponsor) Lowe Vintage Instrument Company
*Tomorrow I'll Be Gone-Dailey & Vincent
Segment Time: 13:58
Segment 8-
:15 bumper bed

Songs-Willie Jones-Rob Ickes & Trey Hensley / I'll Always Be Waiting For You-Sierra Hull
Song- Keep Me From Blowing Away-Osborne Brothers
(Sponsor) South Florida Bluegrass Association
Segment Time: 12:56
* My Blueridge Cabin Home-Bluegrass Album Band
Segment 9-
:15 bumper bed

Song-Come Back To Me In My Dreams-Doyle Lawson & Quicksilver
Closing Theme-Winslow-Terry Baucom
Segment Time: 6:26
Segment 10 – Show PROMO :30
*denotes added selections for npr affiliates
Knee-Deep In Bluegrass is a Production of John Boy & Billy, Inc. All Rights Reserved. For questions, tech support, to become an affiliate or get advertising rates, contact Cindy Baucom: [email protected] Call or Text (704) 221-2847
THANK YOU!