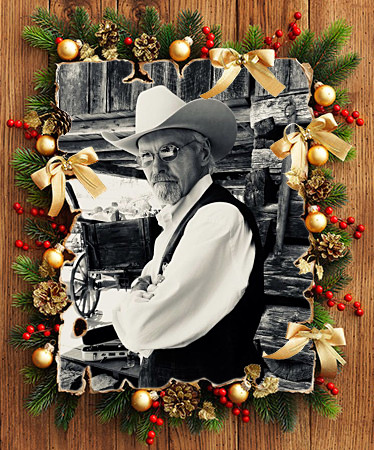 CHRISTMAS SHOW WITH CO-HOST TERRY BAUCOM
SHOW 755– HOUR 1-Week of December 18, 2017
Segment 1-
Show Open
Song-Christmas Times A Comin'-Bill Monroe
Song- Christmas Time Back Home-Country Gentlemen
Segment Time: 9:49
Segment 2-
:15 bumper bed
Songs- Christmas In The Smokies-Carolina Road / Christmas Is Near-Larry Sparks
Song-The Christmas Guest-Grandpa Jones
(Sponsor) Chord Buddy
Segment Time: 13:08
Segment 3-
:15 bumper

Songs- Christmas Time At Home-Rhonda Vincent / Mary's Little Lamb-Balsam Range
Song-The First Noel-Jerry Douglas
(Sponsor) Adams Bluegrass
Segment Time: 12:20
Segment 4-
Songs-Christmas In The Blue Ridge-Lou Reid / Emmanuel-Paul Williams
Song-Blue Christmas-Larry Sparks
Segment Time: 13:33
Local Station I.D.
Hour 2- Show 755
Segment 5-
:15 bumper bed

Song- O Christmas Candle-Doyle Lawson & Quicksilver
Song-O Little Town of Bethlehem-Rhonda Vincent
Segment Time: 8:28
Segment 6-
:15 bumper bed

Songs- Beautiful Star of Bethlehem-Dailey & Vincent / Sleigh Ride-Mark O'Connor
Song- Luke 2 reading-Hunter Norris
(Sponsor) Chord Buddy
Segment Time: 14:41
Segment 7-
:15 bumper bed

Song- The First Noel-Balsam Range
Song-Christmas Is Here-Jerry Douglas
Song-Wandering Shepherd-Dan Fogelberg
(Sponsor) Adams Bluegrass
Segment Time: 13:30
Segment 8-
:15 bumper bed

Song- Go Tell It On The Mountain-Special Consensus feat. Josh Williams
Song- Santa Claus Is Coming To Town-David Grisman
Song-Til The Elf On The Shelf Is Dead-Milan Miller
(Sponsor) Lowe Vintage Instrument Company
Segment Time: 14:27
Segment 9-
:15 bumper bed

Song-Is It Christmas Where You Are-Stacy Grubb & Clay Hess
Closing Theme-Winslow-Terry Baucom
Segment Time: 7:51
Segment 10 – Show PROMO :30
Knee-Deep In Bluegrass is a Production of John Boy & Billy, Inc. All Rights Reserved. For questions, tech support, to become an affiliate or get advertising rates, contact Cindy Baucom: [email protected] Call or Text (704) 221-2847
THANK YOU & MERRY CHRISTMAS!!!