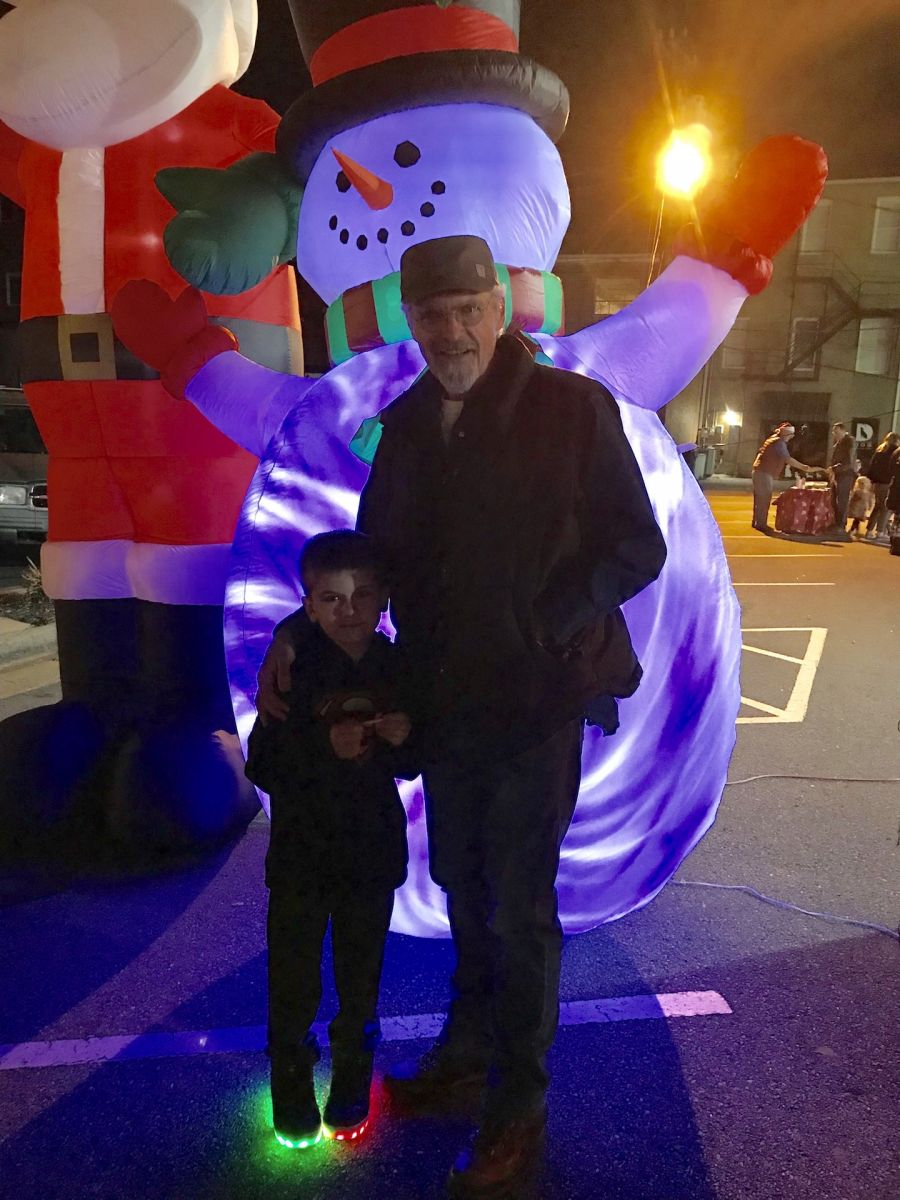 Our Family Is Enjoying The Holiday Season!
SHOW 753– HOUR 1-Week of December 4, 2017
Segment 1-
Show Open & Theme-Knee-Deep In Bluegrass-Terry Baucom
Song-Reckless Side of Me-Steeldrivers
Songs-Lonesome-Grascals / The Road Back To You-Steve Gulley & New Pinnacle
Segment Time: 12:14
Segment 2-
:15 bumper bed
Songs- Don't Weep For Me-Blue Highway / Temperance Reel-Tim Stafford
Songs-The More I Learn-Bryan Sutton / Christmas Time Is Here-Jerry Douglas
(Sponsors) Chord Buddy
*Blood Red and Goin' Down-Sister Sadie
Segment Time: 19:10
Segment 3-
:15 bumper

Songs- Darby's Castle-Alan Bibey & Grasstowne / Childish Love-Feller & Hill
Songs-Boat On The Ocean-Aaron Bibelhauser / Beautiful Star-Dailey & Vincent
(Sponsors) Adams Bluegrass
*Nothing Here But Home-Jerry Salley
Segment Time: 20:54
Segment 4- "Vintage Vault" The Goins Brothers
Songs-If I Should Wander Back Tonight / Going Up On The Mountain
(Sponsors) Lowe Vintage Instrument Company
*Yesterday's Gone-Larry Stephenson Band
Segment Time: 9:32
Local Station I.D.
Hour 2- Show 753
Segment 5-
:15 bumper bed

Song- Fiddler's Dream-Michael Cleveland
Song- A Hard Life Makes A Good Song-Infamous Stringdusters
Segment Time: 8:39
Segment 6-
:15 bumper bed

Songs- Unwanted Love-Sideline / Comin' Back To You-Town Mountain
Songs- Sun's Gonna Shine-Lost & Found / Christmas Times A Comin'-Bill Monroe
(Sponsors) Chord Buddy
*Girl From River Run-Steve Martin & the Steep Canyon Rangers
Segment Time: 17:13
Segment 7-
:15 bumper bed

Song- Cumberland Plateau-Darin & Brooke Aldridge
Song-Life To Go-Ralph Stanley II & The Clinch Mountain Boys
Song-Fancy Gap-Herschel Sizemore
Song-If You're Thinking You Want A Stranger-Darrell Webb
(Sponsors) Adams Bluegrass
*Things In Life-Julian Lage & Chris Eldridge
Segment Time: 16:49
Segment 8-
:15 bumper bed

Songs- Merry Christmas Ho Ho Ho-Ronnie Bowman / Folks Like Me-Mike Bentley
Song- When I Get The Money Made-The Kody Norris Show
(Sponsors) Lowe Vintage Instrument Company
*Would You Care-Joe Mullins & The Radio Ramblers
Segment Time: 13:13
Segment 9-
:15 bumper bed

Song-The Greatest Gift-Flashback
Closing Theme-Winslow-Terry Baucom
Segment Time: 6:22
Segment 10 – Show PROMO :30
*Denotes additional songs included for Bluegrass Country
Knee-Deep In Bluegrass is a Production of John Boy & Billy, Inc. All Rights Reserved. For questions, tech support, to become an affiliate or get advertising rates, contact Cindy Baucom: [email protected] Call or Text (704) 221-2847
THANK YOU!