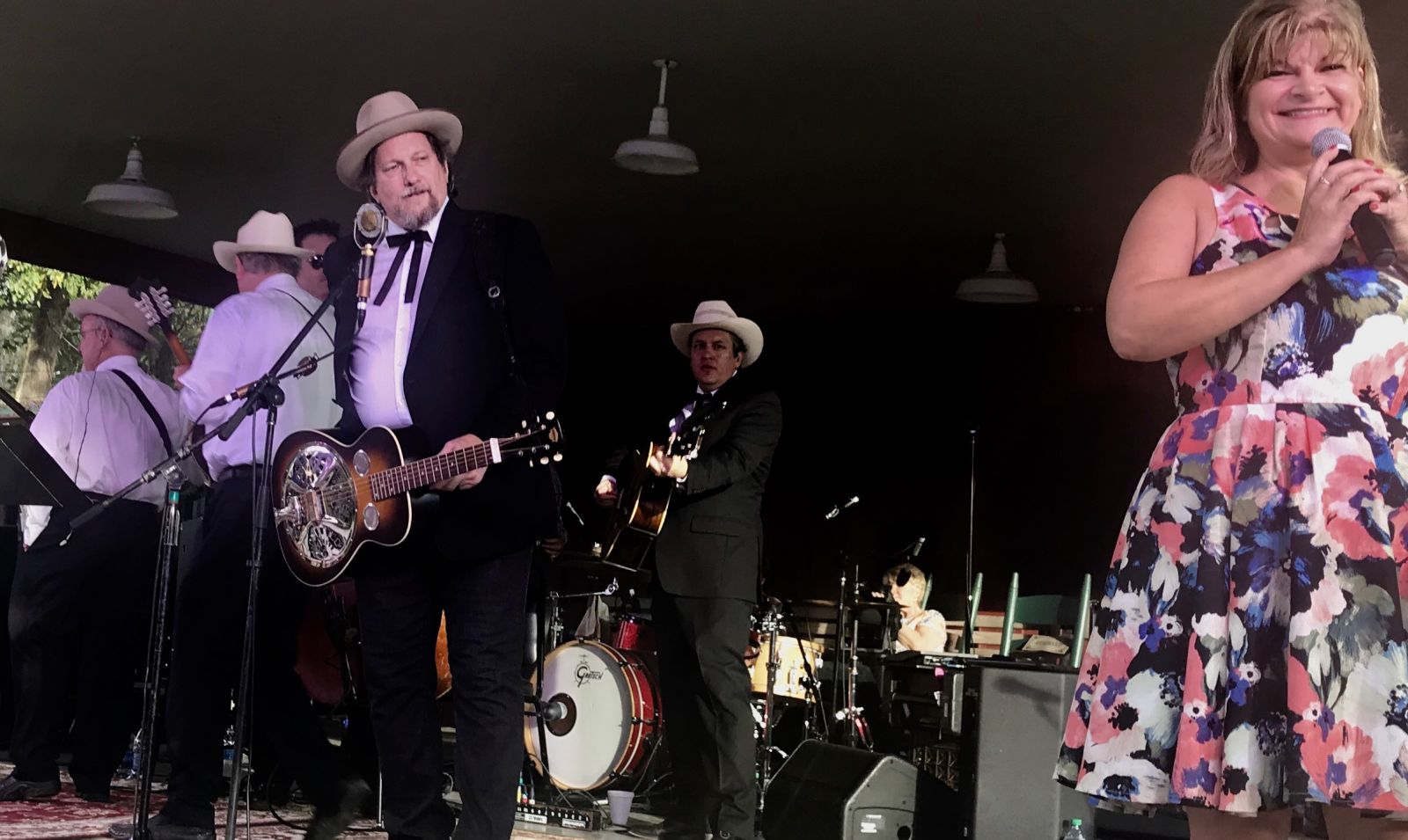 Tennessee Fall Homecoming with the Earls of Leicester
SHOW 744– HOUR 1-Week of October 2, 2017
Show Open & Theme-Knee-Deep In Bluegrass-Terry Baucom
Song-Moundsville Pen-IIIrd Tyme Out
Songs- Long Time Comin'-Town Mountain / Scotland-Bobby Hicks
Segment Time: 12:20
Segment 2-
:15 bumper bed
Songs- Rabbit Song-Lost & Found / Unwanted Love-Sideline
Songs-Little Sadie-The Tony Rice Unit / Northeast Seaboard Blue-Mike Cleveland
(Sponsors) Deering Banjos / Adams Bluegrass
Song-When You're Lonely-Ricky Skaggs & Kentucky Thunder
Segment Time: 14:38
Segment 3-
:15 bumper

Song- 1901: Canyon Odyssey-Infamous Stringdusters
Song-All The Ways I'm Gone-Chris Jones & The Nightdrivers
Songs-Back Up & Push-Patrick McAvinue / Let Us Travel On-Flashback
(Sponsors) Balsam Range Art of Music Festival
Song-The Love I've Lost Today-Carolina Blue
Segment Time: 15:32
Segment 4-Lowe Vintage – "Vintage Vault" – Osborne Brothers (1973)
Song-Blue Heartache-Osborne Brothers
Song-Midnight Flyer-Osborne Brothers
(Sponsors) Lowe Vintage Instrument Company
Song-Now Forever's Gone-Sister Sadie
Segment Time: 9:28
Local Station I.D.
Hour 2- Show 744
Segment 5-
:15 bumper bed

Song-Life To My Days-Doyle Lawson and Quicksilver
Song- Ruby, Are You Mad At Your Man-O'Connor Band
Segment Time: 8:15
Segment 6-
:15 bumper bed

Song-Fly Around My Pretty Little Miss-Lonesome River Band
Songs- Modern Day Man-Josh Williams / Cumberland Plateau-Darin & Brooke
Song-Where No Cabins Fall-The Country Gentlemen
(Sponsors) Adams Bluegrass / Deering Banjos
Song-Driftin' Apart-Frank Solivan & Dirty Kitchen
Segment Time: 16:40
Segment 7-
:15 bumper bed

Song-Get In The Wind-New Grass Revival
Song-Nothin' Like The Scorn of a Lover-Terry Baucom w/Russell Moore
Songs-Lost John-Darrell Webb Band / Watercolor Sky-Tim Stafford
(Sponsors) Balsam Range Art of Music Festival
Song-Puppet Show-Gina Clowes
Segment Time: 14:59
Segment 8-
:15 bumper bed

Song- Gimme All The Love You Got-Dailey & Vincent
Songs-To Whom It May Concern-Billy Droze / The More I Learn-Bryan Sutton
(Sponsors) Lowe Vintage / Adams Bluegrass
Song-Small Town Hero-Valerie Smith & Liberty Pike
Segment Time: 14:12
Segment 9-
:15 bumper bed

Song-I Want To Be Loved But Only By You-Lawson and Williams
Closing Theme-Winslow-Terry Baucom
Segment Time: 6:07
Segment 10 – Show PROMO
Knee-Deep In Bluegrass is a Production of John Boy & Billy, Inc. All Rights Reserved. For questions, tech support, to become an affiliate or get advertising rates, contact Cindy Baucom: [email protected] Call or Text (704) 221-2847
THANK YOU!