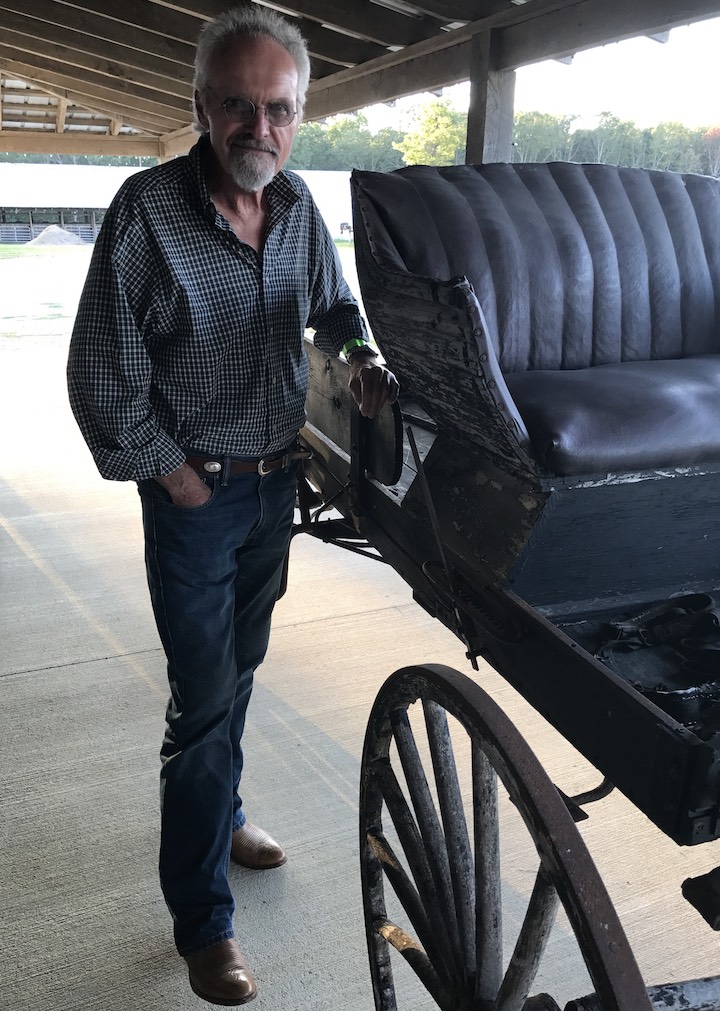 My Banjo Player of the Year, Every Day of Every Year 😉
SHOW 742– HOUR 1-Week of September 18, 2017
Show Open & Theme-Knee-Deep In Bluegrass-Terry Baucom
Song-Eight More Miles-Bobby Osborne
Songs- Head Over Heels-Boone Creek / Left-Handed Dreamer-Lou Reid
Segment Time: 10:11
Segment 2-
:15 bumper bed
Song-Fiddlin' Around-Dierks Bentley
Song- Pan Handle Rag-Douglas, Ickes and Auldridge
Song-All The Ways I'm Gone-Chris Jones & The Night Drivers
Song-Around The Corner-Terry Baucom's Dukes of Drive
(Sponsors)
Song-Everybody's Talkin'-Paul Brewster
Segment Time: 19:18
Song-
Segment 3-
:15 bumper

Songs- Ramblin' Gamblin' Willie-Lonely Heartstring Band/Diggin' Up Bones-Carolina Road
Song-'Tis Sweet To Be Remembered-Mac Wiseman & Alison Krauss
Song-Sweetheart of the Mountains-Mark Kuykendall Bobby Hicks & Asheville Bluegrass
(Sponsors)
Song-Adams County Breakdown-Ned Luberecki
Segment Time: 16:34
Segment 4-Lowe Vintage – "Vintage Vault" – Stanley Brothers w/George Shuffler
Song-Shoutin' On The Hills of Glory
Song-No Burdens Pass Through
(Sponsors)
Song-Goin' Round This World-Ralph Stanley II & The Clinch Mountain Boys
Segment Time: 10:03
Local Station I.D.
Hour 2- Show 742
Segment 5-
:15 bumper bed

Song-Manganese Mine-Shawn Camp
Song- Mary's Rock-Terry Baucom's Dukes of Drive
Segment Time: 7:29
Segment 6-
:15 bumper bed

Songs-Don't Come Running-Sideline / Queen of Hearts-Sierra Hull
Song- River Runs Red-SteelDrivers
(Sponsors)
Song-Take One Day-Della Mae
Segment Time: 15:35
Segment 7-
:15 bumper bed

Songs-Freeborn Man-Tony Rice / Miles Between Them-Unspoken Tradition
Songs-Cincinnati Rag-Wayne Henderson / An Observation-Wisewater
(Sponsors)
Song-Song For Life-Seldom Scene
Segment Time: 17:10
Segment 8-
:15 bumper bed

Songs- Highway 40 Blues-Larry Cordle / I Shall Not Be Moved-Larry Sparks
Song-I'm Leaving-Rhonda Vincent
(Sponsors)
Song-I'm Still Alive-Audie Blaylock & Redline
Segment Time: 14:11
Segment 9-
:15 bumper bed

Song-Jailhouse Blues-Ronnie Bowman
Closing Theme-Winslow-Terry Baucom
Segment Time: 5:18
Segment 10 – Show PROMO
Knee-Deep In Bluegrass is a Production of John Boy & Billy, Inc. All Rights Reserved. For questions, tech support, to become an affiliate or get advertising rates, contact Cindy Baucom: [email protected] Call or Text (704) 221-2847
THANK YOU!