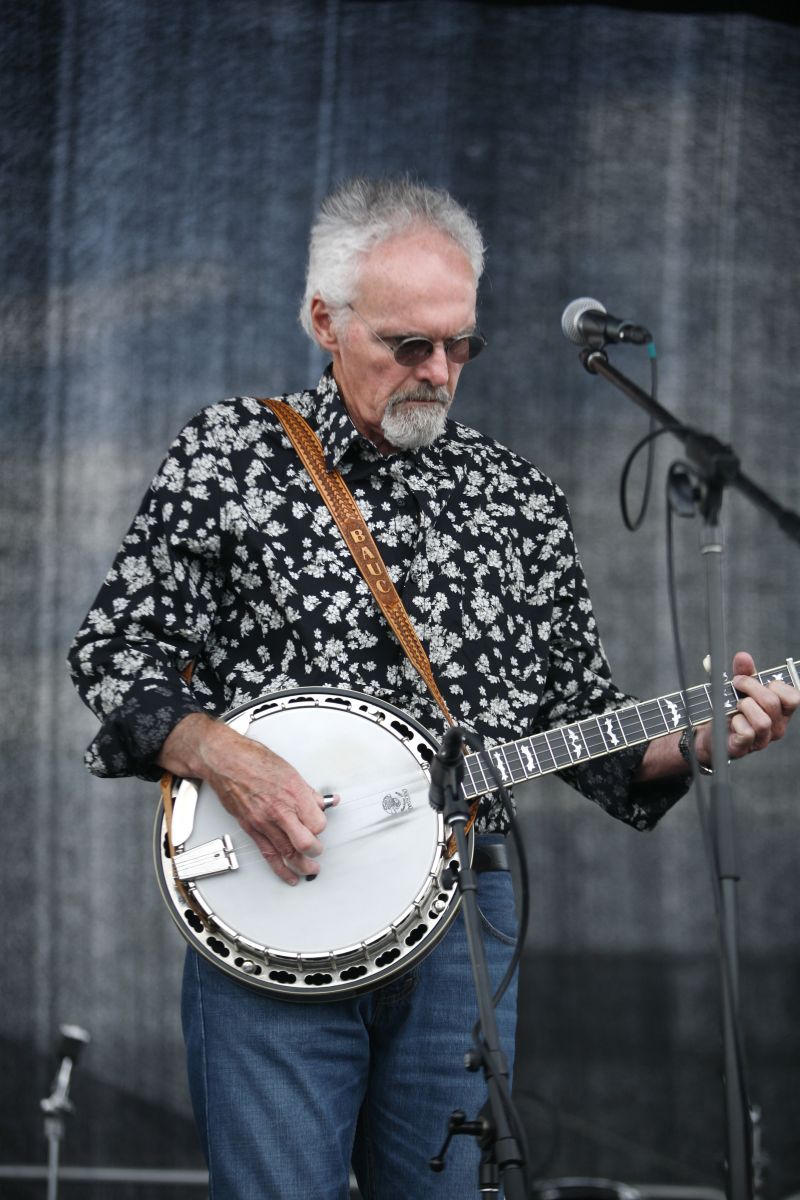 Rock 'Em Sock 'Em Terry Baucom
SHOW 740– HOUR 1-Week of September 4, 2017
Show Open & Theme-Knee-Deep In Bluegrass-Terry Baucom
Song-Something 'Bout That Suitcase-Balsam Range
Song- Fourth and Goal-Terry Baucom's Dukes of Drive
Segment Time: 9:54
Segment 2-
:15 bumper bed
Songs-Momma Cried-Alison Krauss & Union Station/I'm Walkin'-JD Crowe & The New South
Songs- July You're A Woman-Frank Solivan / Happy Go Lucky –Aubrey Haynie
(Sponsors) Dailey & Vincent LandFest / IBMA World of Bluegrass
Song-Small Town Hero-Valerie Smith & Liberty Pike
Segment Time: 18:11
Segment 3-
:15 bumper

Songs- Now Forever's Gone-Sister Sadie / Shakin' Down The Acorns-Section House
Songs-Yesterday's Gone-Larry Stephenson Band / God Moves In A Windstorm-BlueHighway
(Sponsors) Carolina In The Fall / Deering Banjos
Song-Back Up and Push-Wayne Henderson
Segment Time: 15:32
Segment 4-Lowe Vintage – "Vintage Vault" –original Doyle Lawson & Quicksilver
Song-Mighty Mississippi
Song-Poet With Wings
(Sponsors) Lowe Vintage / Dailey & Vincent LandFest
Song-On The Sea of Life
Segment Time: 10:40
Local Station I.D.
Hour 2- Show 740
Segment 5-
:15 bumper bed

Song-I Want To Be Loved, But Only By You-Lawson & Williams
Song- The Love I've Lost Today-Carolina Blue
Segment Time: 6:03
Segment 6-
:15 bumper bed

Songs-If Practice Makes Perfect-Grass Cats / Baby Girl-John Bowman
Song-Katy Hill-Johnny Warren & Charlie Cushman
(Sponsors) Tennessee Fall Homecoming / IBMA World of Bluegrass
Song-Chilly Winds-Cathy Fink and Marcy Marxer
Segment Time: 12:56
Segment 7-
:15 bumper bed

Songs-Going Up On The Mountain-Seldom Scene / Kentucky Blue-Billy Droze
Song-If It Wasn't For The Rain-Bankesters
Song-Where No Cabins Fall-The Country Gentlemen
(Sponsors) Lowe Vintage / Carolina In The Fall
Song-Neighbors-Joe Mullins & The Radio Ramblers
Segment Time: 18:14
Segment 8-
:15 bumper bed

Song- Gimme All The Love You Got-Dailey & Vincent
Song- Blue Ridge Mountain Song-Alan Jackson
(Sponsors) D & V LandFest / IBMA World of Bluegrass / TN Fall Homecoming
Song-No One To Listen-Mountain Heart
Segment Time: 14:46
Segment 9-
:15 bumper bed

Song-Goin' Back To Old Kentucky-Ricky Skaggs & Kentucky Thunder
Closing Theme-Winslow-Terry Baucom
Segment Time: 6:30
Segment 10 – Show PROMO
Knee-Deep In Bluegrass is a Production of John Boy & Billy, Inc. All Rights Reserved. For questions, tech support, to become an affiliate or get advertising rates, contact Cindy Baucom: [email protected] Call or Text (704) 221-2847
THANK YOU!