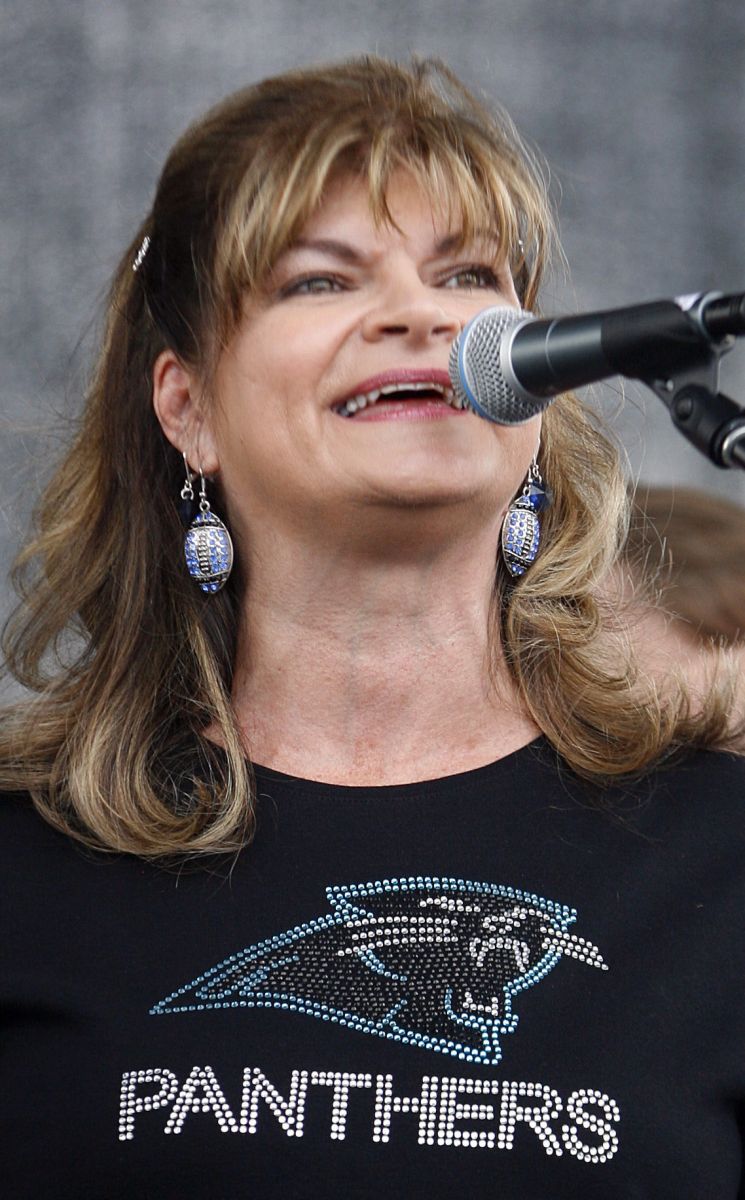 SHOW 739– HOUR 1-Week of August 28, 2017
Show Open & Theme-Knee-Deep In Bluegrass-Terry Baucom
Songs-Life To My Days-Doyle Lawson & Quicksilver / Long I Ride-Special Consensus
Song- That Old County Road-Shannon Slaughter
Segment Time: 12:36
Segment 2-
:15 bumper bed
Songs-Coal Mining Man-Band of Rukhs / Phoenix Arise-Becky Buller
Songs- Carolina In The Pines-DL&Q / Monroebillia-Casey Campbell w/Compton
(Sponsors) D & V LandFest / IBMA-Danny Paisley / Deering Banjos-Tony Trischka
Song-A Hard Life Makes A Good Song-Infamous Stringdusters
Segment Time: 20:10
Segment 3-
:15 bumper

Songs- Big City Dreams-Buddy Melton & Milan Miller / Lefty's Song-Sam Bush
Songs-My Heart-Kyle Perkins w/R Bowman / Don't Be Cruel-Bobby Osborne
(Sponsors) Carolina In The Fall / Pickin' By The Lake
Song-Going Back To Kentucky-Dale Ann Bradley
Segment Time: 17:53
Segment 4-Lowe Vintage Instrument Company "Vintage Vault" –Chris Hillman
Song-Morning Sky-Chris Hillman
Song-Don't Let Your Sweet Love Die-Chris Hillman
(Sponsors) Lowe Vintage Instrument Company / Tennessee Fall Homecoming
Song-Dear John-Adam Steffey
Segment Time: 9:59
Local Station I.D.
Hour 2- Show 739
Segment 5-
:15 bumper bed

Song-Bill & 'Ol Elijah-Dailey & Vincent
Song- I'm Country-Baucom Bibey Graham and Haley
Segment Time: 7:08
Segment 6-
:15 bumper bed

Songs-Jimmy, JD and Paul-Junior Sisk / Another Town-Keith Whitley
Song-Two Highways-Larry Cordle with Alison Krauss
(Sponsors) Deering Banjos-Eric Gibson / D & V LandFest
Song-Kingdom Come-Darin & Brooke Aldridge
Segment Time: 17:35
Segment 7-
:15 bumper bed

Song-I Ain't Holding On Any Longer-Larry Sparks
Song-That's The Power In The Blood-Little Roy & Lizzie
Song-Down The Line-Lonesome River Band
(Sponsors) Carolina In The Fall / IBMA-Shawn Lane
Song-Long Gone Out West Blues-Joe Mullins & The Radio Ramblers
Segment Time: 14:13
Segment 8-
:15 bumper bed

Song- Shallow Grave-SteelDrivers
Song- Crazy If You Let It-Thomm Jutz
(Sponsors) Tennessee Fall Homecoming / Lowe Vintage Instrument Company
Song-John Wilkes Booth-Tony Rice
Segment Time: 12:34
Segment 9-
:15 bumper bed

Song-My Heart Never Lies-Lou Reid Terry Baucom & Carolina
Closing Theme-Winslow-Terry Baucom
Segment Time: 6:05
Segment 10 – Show PROMO
Knee-Deep In Bluegrass is a Production of John Boy & Billy, Inc. All Rights Reserved. For questions, tech support, to become an affiliate or get advertising rates, contact Cindy Baucom: [email protected] Call or Text (704) 221-2847
THANK YOU!