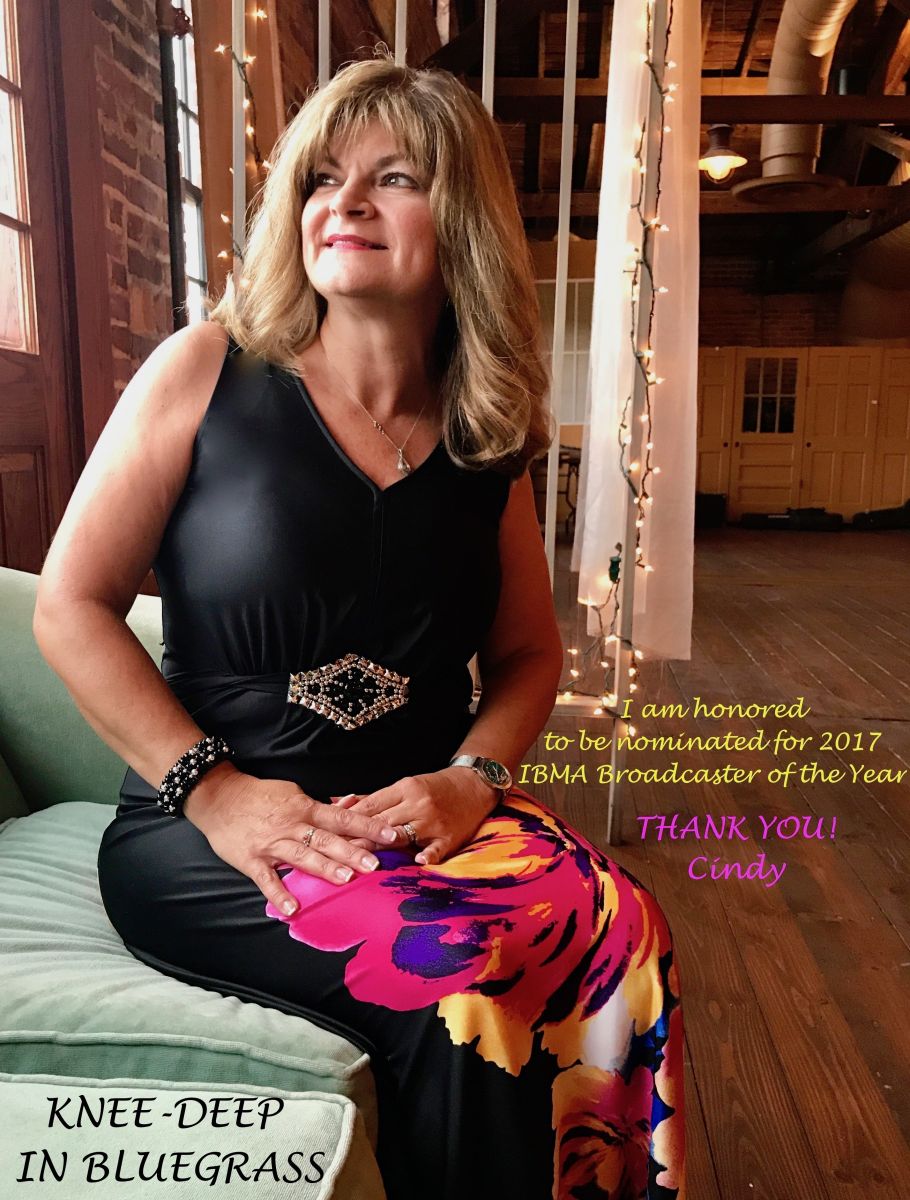 SHOW 736– HOUR 1-Week of August 7, 2017
Show Open & Theme-Knee-Deep In Bluegrass-Terry Baucom
Songs-Think About You Every Day-Dan Tyminski / No Doubt About It-Sisk & Mullins
Song- Five Speed-Cane Mill Road
Segment Time: 10:20

Segment 2-
:15 bumper bed
Songs-Mighty Dark To Travel-Ricky Skaggs / Mary's Rock-Dukes of Drive
Songs- Things In Life-Julian Lage & Chris Eldridge / St. Anne's Reel-Johnny Warren
(Sponsor Support)
Song-New York Trains-Del McCoury Band
Segment Time: 17:28
Segment 3-
:15 bumper

Songs- Dry My Tears…-Del McCoury Band / Gimme All The Love You Got-Dailey & Vincent
Songs-Forty Acre Blues-Darrell Webb / Black Eyed Susie-Marty Stuart
(Sponsor Support)
Song-Carolina In The Fall-Kruger Brothers
Segment Time: 16:45
Segment 4-The Vintage Vault –Mac Wiseman
Song-Don't Let Your Deal Go Down-Mac Wiseman
Song-I'm Using My Bible For A Road Map-Mac Wiseman
(Sponsor Support)
Song-Old Homeplace-J.D. Crowe & The New South
Segment Time: 9:43
Local Station I.D.
Hour 2- Show 736
Segment 5-
:15 bumper bed

Song-I'll Be Alright Tomorrow-Claire Lynch
Song- When I'm Gone-SteelDrivers
Segment Time: 7:05
Segment 6-
:15 bumper bed

Songs-Always Have, Always Will-Josh Williams / Pretty Boy Floyd-Tim Stafford
Songs- Life To My Days-Doyle Lawson /Ashokan Farewell-Mark Kuykendall & Bobby Hicks
(Sponsor Support)
Song-The Way I Am-Donna Hughes
Segment Time: 18:24
Segment 7-
:15 bumper bed

Songs-Alabama Jubilee-Presley Barker / Boy From Valdese-B Melton & M Miller
Song-Hillbilly Heros-Hammertowne
(Sponsor Support)
Song-Long Gone, Baby-Matt Wallace featuring Paul Brewster
Segment Time: 13:51
Segment 8-
:15 bumper bed

Song-Harlan Road-New Town
Song-Good Time Mountain Man-Terry Baucom with Chris Stapleton & Ronnie Bowman
Song-Homemade Wine-Gibson Brothers
(Sponsor Support)
Segment Time: 13:14
Segment 9-
:15 bumper bed

Song-Loving Pretty Women-Steep Canyon Rangers
Closing Theme-Winslow-Terry Baucom
Segment Time: 7:24
Segment 10 – Show PROMO
Knee-Deep In Bluegrass is a Production of John Boy & Billy, Inc. All Rights Reserved. For questions, tech support, to become an affiliate or get advertising rates, contact Cindy Baucom: [email protected] Call or Text (704) 221-2847 – NOTE NEW NUMBER
THANK YOU!