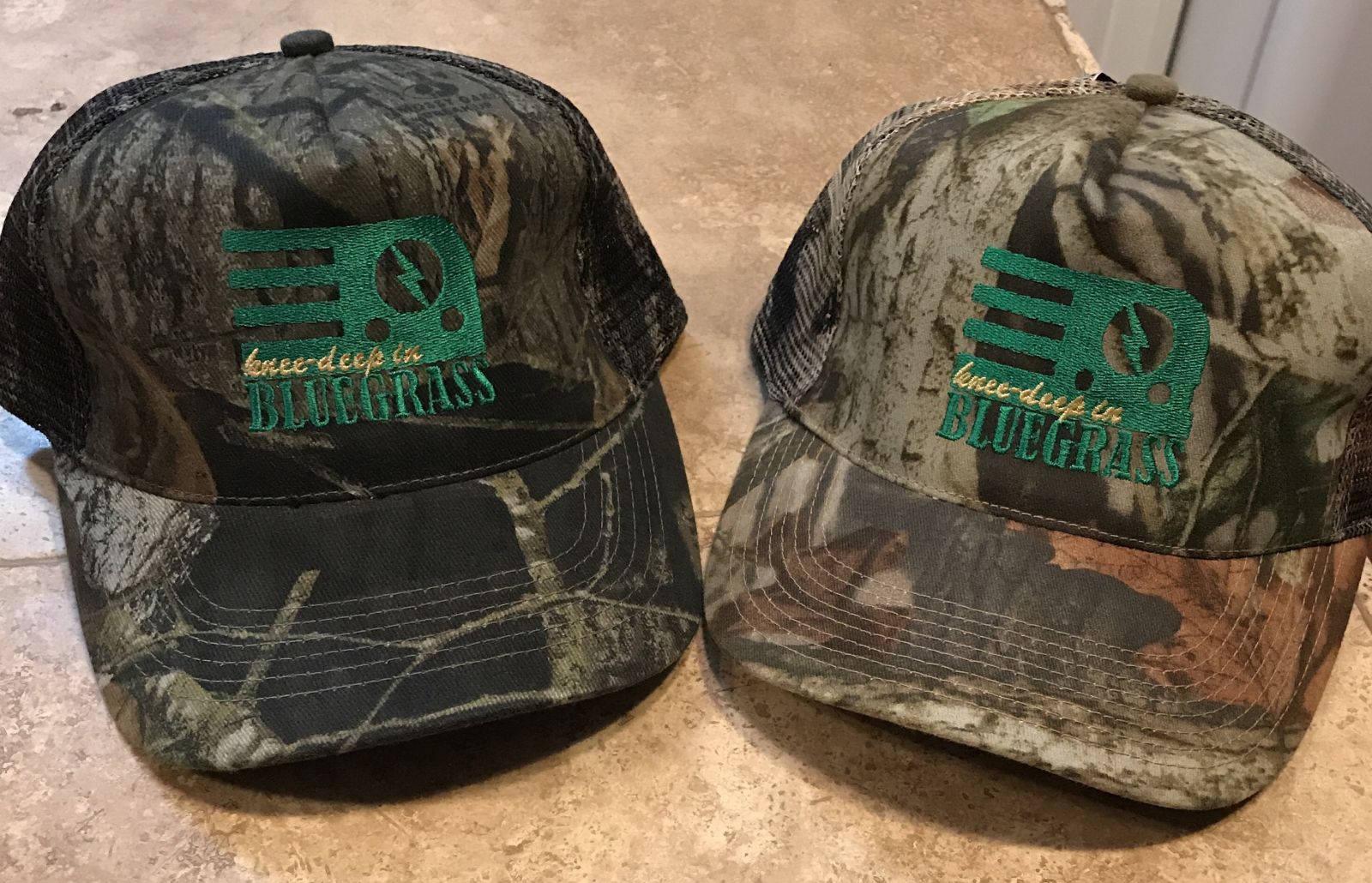 SHOW 734– HOUR 1-Week of July 24, 2017
Show Open & Theme-Knee-Deep In Bluegrass-Terry Baucom
Songs-95 Years-Volume 5 / Gold Rush-O'Connor Band with Mark O'Connor
Song- Life To My Days-Doyle Lawson & Quicksilver
Segment Time: 12:07
Segment 2-
:15 bumper bed
Songs-A Hard Life Makes A Good Song-Infamous Stringdusters / Enoch's Still-Carolina Blue
Songs- Highway of Sorrow-Grascals / Who's Malloy-Snyder Family Band
(Sponsor Support)
Song-Cold Rain-Breaking Grass
Segment Time: 16:36
Segment 3-
:15 bumper

Songs-Close By-Ricky Skaggs with Patty Loveless / Ida Red-Lonesome River Band
Songs-Better With Time-Billy Droze / I'll Meet You In The Morning-Larry Cordle
(Sponsor Support)
Song-Change Her Mind-Dave Adkins
Segment Time: 16:24
Segment 4-The Vintage Vault – The Country Gentlemen
Song-Where I'm Bound-Country Gentlemen
Song-Waiting For The Boys To Come Home-Country Gentlemen
(Sponsor Support)
Song-Secret of the Waterfall-Country Gentlemen
Segment Time: 11:16
Local Station I.D.
Hour 2- Show 734
Segment 5-
:15 bumper bed

Song-Caney Fork River-Balsam Range
Song-Someday We'll Meet Again Sweetheart-Allen Brothers
Segment Time: 6:23
Segment 6-
:15 bumper bed

Songs-Wise County Jail-Jeff White / Rambling Gambling Willie-Lonely Heartstring Band
Song- Mr. Engineer-J. D. Crowe & The New South
(Sponsor Support)
Song-I Went Back Home Today-Boxcars
Segment Time: 15:10
Segment 7-
:15 bumper bed

Song-It's In My Mind To Wander-Shannon & Heather Slaughter
Songs-River Runs Red-SteelDrivers / Am I A Fool-Lonesome River Band
(Sponsor Support)
Song-Take My Ring From Your Finger-Larry Rice
Segment Time: 13:26
Segment 8-
:15 bumper bed

Song- Baby Now That I've Found You-Alison Krauss
Song-Lorena Go Home-Charlie Moore & Bill Napier
Song-What Will They Say About You-Terry Baucom's Dukes of Drive
(Sponsor Support)
Song-Rye Whiskey-Punch Brothers
Segment Time: 13:06
Segment 9-
:15 bumper bed

Song-Last Time I'll Ever Leave This Town-Blue Highway
Closing Theme-Winslow-Terry Baucom
Segment Time: 5:48
Segment 10 – Show PROMO
Knee-Deep In Bluegrass is a Production of John Boy & Billy, Inc. All Rights Reserved. For questions, tech support, to become an affiliate or get advertising rates, contact Cindy Baucom: [email protected] Call or Text (704) 221-2847 – NOTE NEW NUMBER
THANK YOU!