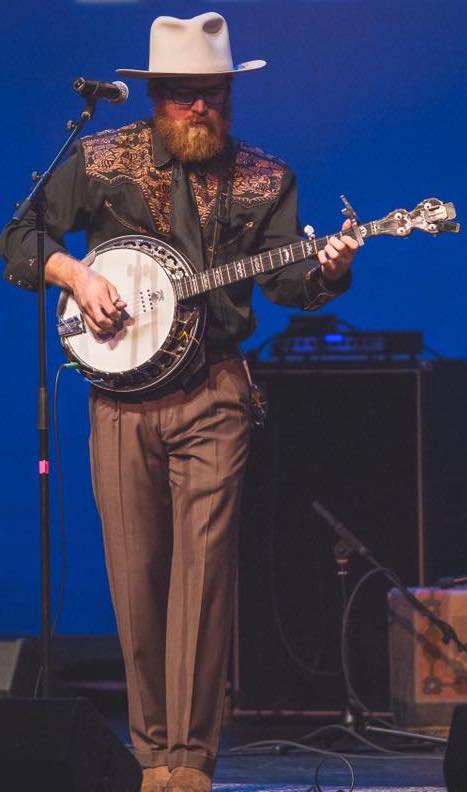 Join me as I host the Cheerwine stage at Reevestock, presented by Food Lion, Satuday, August 5th, Elkin, NC Details available at www.reevestock.com
SHOW 733– HOUR 1-Week of July 17, 2017
Show Open & Theme-Knee-Deep In Bluegrass-Terry Baucom
Songs-Goin' Round This World-Ralph Stanley II / Ginseng Sullivan-Tony Rice Unit
Song- Don't Be Cruel-Bobby Osborne
Segment Time: 11:19
Segment 2-
:15 bumper bed
Song-Big River-Town Mountain
Songs- Walk On Boy-Kruger Brothers / Song For Life-Seldom Scene
(Sponsor Support)
Song-Girl From The Canyon-Josh Williams
Segment Time: 14:46
Segment 3-
:15 bumper

Songs- Fourth and Goal-Terry Baucom's Dukes of Drive / Aim High-Steve Gulley
Song-God's Love-Dailey Vincent with Doyle Lawson
(Sponsor Support)
Song-The More I Learn-Bryan Sutton
Segment Time: 15:18
Segment 4-The Vintage Vault – The Stanley Brothers
Song-Could You Love Me One More Time-Stanley Brothers
Song-Shoutin' On The Hills of Glory-Stanley Brothers
(Sponsor Support)
Song-Always Do-O'Connor Band with Mark O'Connor
Segment Time: 11:46
Local Station I.D.
Hour 2- Show 733
Segment 5-
:15 bumper bed

Song-Carolina Wind-Irene Kelley
Song-Hillbilly Heros-Hammertowne
Segment Time: 7:56
Segment 6-
:15 bumper bed

Songs-Heartaches & Teardrops-Cedar Hill / Game of Thrones-Flatt Lonesome
Song- Have You Someone In Heaven Awaiting-Ricky Skaggs & Tony Rice
(Sponsor Support)
Song-Highway-Gibson Brothers
Segment Time: 16:28
Segment 7-
:15 bumper bed

Song-Something 'Bout That Suitcase-Balsam Range
Songs-What Goes Around-Junior Sisk / Why Did You Wander-Earls of Leicester
(Sponsor Support)
Song-Don't Weep For Me-Blue Highway
Segment Time: 15:02
Segment 8-
:15 bumper bed

Song-Adams County Breakdown-Ned Luberecki
Song-If You're Thinking You Want A Stranger-Hamilton County Ramblers
Song-Highway 52-Dave Evans
(Sponsor Support)
Song-Log Cabin In The Lane-Lost & Found
Segment Time: 14:13
Segment 9-
:15 bumper bed

Song-Love Please Come Home-Don Reno & Red Smiley
Closing Theme-Winslow-Terry Baucom
Segment Time: 5:45
Segment 10 – Show PROMO
Knee-Deep In Bluegrass is a Production of John Boy & Billy, Inc. All Rights Reserved. For questions, tech support, to become an affiliate or get advertising rates, contact Cindy Baucom: [email protected] Call or Text (704) 221-2847 – NOTE NEW NUMBER
THANK YOU!