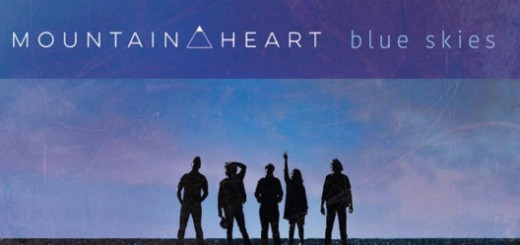 Two songs on this week's show from the latest recording by MOUNTAIN HEART, "Blue Skies"
SHOW 731– HOUR 1-Week of July 3, 2017
Show Open & Theme-Knee-Deep In Bluegrass-Terry Baucom
Songs-Maggie's Farm-Mountain Heart / Talking To The Moon-Dale Ann Bradley
Song-Scarecrow-Volume Five
Segment Time: 13:00
Segment 2-
:15 bumper bed
Songs-As Lonesome As I Am-Lonesome River Band / Another Town-Keith Whitley
Songs- Baton Rouge-Dailey & Vincent / Angel Band-Emmylou Harris
(Sponsor Support)
Song-Fiddler's Dream-Michael Cleveland
Segment Time: 16:06
Segment 3-
:15 bumper

Songs- Eight More Miles-Bobby Osborne / Whitewater-Bela Fleck
Song-On A High High Mountain-Baucom Bibey Graham & Haley
Song-Joseph-Buddy Melton & Milan Miller
(Sponsor Support)
Song-Bowling Green-Sam Bush
Segment Time: 17:05
Segment 4-The Vintage Vault – Bobby Hicks
Song-Fiddle Patch-Bobby Hicks
Song-We're Steppin' Out Tonight-Bobby Hicks with Del McCoury
(Sponsor Support)
Song-The More I Learn-Bryan Sutton
Segment Time:12:43
Local Station I.D.
Hour 2- Show 731
Segment 5-
:15 bumper bed

Song-I'll Go Steppin' Too-Earls of Leicester
Song-Hold Your Horses-Carl Jackson
Segment Time: 6:59
Segment 6-
:15 bumper bed

Songs-It'll Be Too Late-Feller & Hill / Homemade Wine-Gibson Brothers
Songs-Me and John and Paul-Grascals / What Goes Around-Junior Sisk & Ramblers Choice
(Sponsor Support)
Song-Wreck of the Old 97-Lost & Found
Segment Time: 17:13
Segment 7-
:15 bumper bed

Song-Don't Think Twice, It's Alright-Kruger Brothers
Songs-Highway 40 Blues-Larry Cordle w/Ricky Skaggs / Brown Eyed Darlin'-Larry Sparks
(Sponsor Support)
Song-Fiddlin' Dan-Ned Luberecki and Becky Buller
Segment Time: 16:32
Segment 8-
:15 bumper bed

Song- 'Tis Sweet To Be Remembered-Mac Wiseman w/Alison Krauss
Songs- Cry Cry Darlin'-Lou Reid / Let Me Walk, Lord, By Your Side-Melvin Goins
(Sponsor Support)
Song-Bonnie-Flashback
Segment Time: 15:20
Segment 9-
:15 bumper bed

Song-No One To Listen-Mountain Heart
Closing Theme-Winslow-Terry Baucom
Segment Time: 7:59
Segment 10 – Show PROMO
Knee-Deep In Bluegrass is a Production of John Boy & Billy, Inc. All Rights Reserved. For questions, tech support, to become an affiliate or get advertising rates, contact Cindy Baucom: [email protected] Call or Text (704) 221-2847 – new number (please update in your contacts)
THANK YOU!