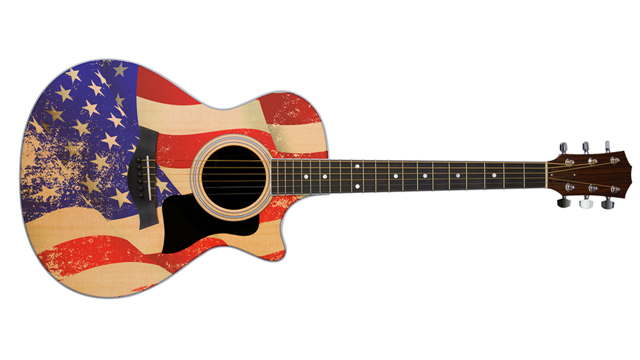 SHOW 730– HOUR 1-Week of June 26, 2017
Show Open & Theme-Knee-Deep In Bluegrass-Terry Baucom
Songs-The Story of My Life-Blue Highway / Durango-Darren Nicholson
Song-Who's Malloy?-Snyder Family Band
Segment Time: 12:16
Segment 2-:15 bumper bed
Songs-Rocky Road Blues-Ricky Skaggs & Dwight Yoakam / Alaskan Gold-Volume Five
Songs- Coming Home-O'Connor Band / Streets of London-Tony Rice
(Sponsor Support)
Song-Two Coats-Larry Cordle with Don Rigsby
Segment Time: 17:39
Segment 3- :15 bumper

Songs- Highway of Sorrow-Grascals / I Run To You-Infamous Stringdusters
Songs-If I Ever Get Home-Big Country Bluegrass / What Will They Say About You-TBDoD
(Sponsor Support)
Song-Cumberland Gap-Tom Adams
Segment Time: 17:20
Segment 4-The Vintage Vault – McPeak Brothers
Song-Back To Dixie-McPeak Brothers
Song-Simon Crutchfield's Grave-McPeak Brothers
(Sponsor Support)
Song-Mountains In Mississippi-Darin and Brooke Aldridge
Segment Time: 11:54
Local Station I.D.
Hour 2- Show 730
Segment 5-
:15 bumper bed

Song-Rocky Road Blues-Marty Raybon & Full Circle
Song-Sweet Appalachia-Del McCoury Band
Segment Time: 7:45
Segment 6-
:15 bumper bed

Songs-Tick On A Dog-Town Mountain / Sugarfoot Rag-Russell Moore & IIIrd Tyme Out
Songs-If It Ain't Love-Mark Newton / O Freedom-Peter Rowan
(Sponsor Support)
Song-Burden Bearer-Doyle Lawson & Quicksilver
Segment Time: 16:46
Segment 7-
:15 bumper bed

Song-I'll Remember You Love In My Prayers-Alison Krauss & Union Station
Songs-Walking In My Sleep-Laurie Lewis / Amandolina-Herschel Sizemore
(Sponsor Support)
Song-Soul of a Mountain Man-Jeff Brown and Still Lonesome
Segment Time: 12:05
Segment 8-
:15 bumper bed

Songs- That Feel Good Music-Dailey & Vincent / I'm Ragged By I'm Right-Rex Wiseman
Song- Going Back To Bristol-Shawn Camp (from 'Mac Wiseman I Sang The Song')
(Sponsor Support)
Song-Freeborn Man-Rhonda Vincent & The Rage featuring Josh Williams
Segment Time: 15:41
Segment 9-
:15 bumper bed

Song-Everybody's Talkin'-Paul Brewster
Closing Theme-Winslow-Terry Baucom
Segment Time: 6:16
Segment 10 – Show PROMO
Knee-Deep In Bluegrass is a Production of John Boy & Billy, Inc. All Rights Reserved. For questions, tech support, to become an affiliate or get advertising rates, contact Cindy Baucom: [email protected] Call or Text (336) 262-4020
THANK YOU!
Have a Safe and Happy 4th of July Weekend!