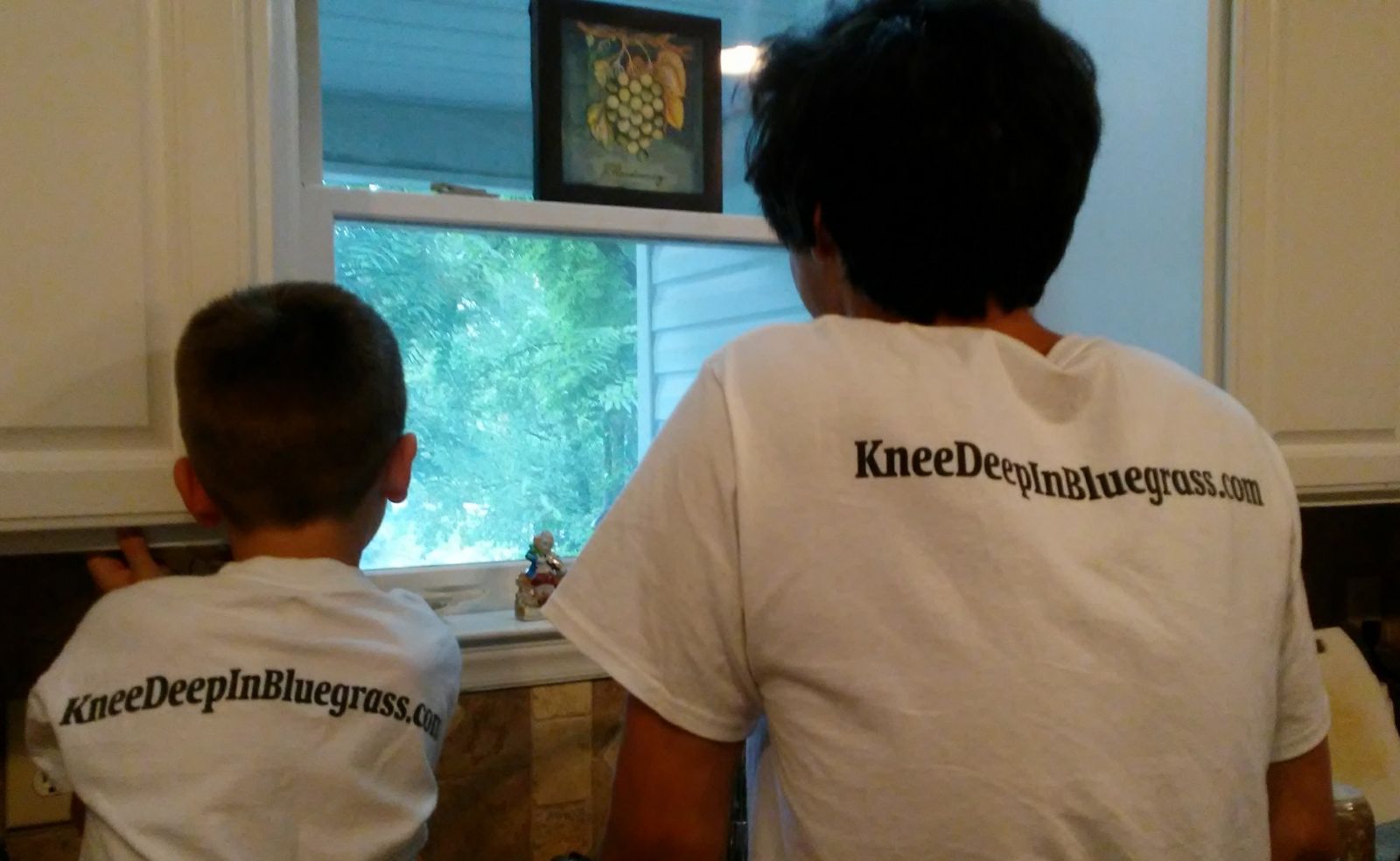 SHOW 729– HOUR 1-Week of June 19, 2017
Show Open & Theme-Knee-Deep In Bluegrass-Terry Baucom
Song-Train That Carried My Girl From Town-Earls of Leicester
Song-Too Wet To Plow-David Parmley / That Feel Good Music-Dailey & Vincent
Segment Time: 13:43
Segment 2-
:15 bumper bed
(Adams Bluegrass)
Songs-The Cold Hard Facts-Jeff White / Black River-Sierra Hull
Songs- Wild Montana Skies-Special Consensus / Someone Else-Mike Bentley (IBMA)
(Sponsor Support)
Song-Where I'm Bound-Country Gentlemen
Segment Time: 18:17
Segment 3-
:15 bumper

Song- Come Back To Me In My Dreams-Doyle Lawson & Quicksilver
Song- Big City Dreams Die Hard-Buddy Melton & Milan Miller
Songs-Don't Come Running -Sideline / Until I Cross That Line-Lonely Heartstring Band
(Sponsor Support)
Song-Unholy Water-Sister Sadie
Segment Time: 16:51
Segment 4-The Vintage Vault – Paul Williams
Song-When They Ring Those Golden Bells
Song-I Pressed Through The Crowd
(Sponsor Support)
Song-What Goes Around-Junior Sisk & Ramblers Choice
Segment Time: 13:09
Local Station I.D.
Hour 2- Show 729
Segment 5-
:15 bumper bed

Song-Chain Gang Blues-Balsam Range
Song-Blue Railroad Train-Tony Rice Unit
Segment Time: 6:56
Segment 6-
:15 bumper bed
(Adams Bluegrass)
Songs-Goin' Round This World-Ralph Stanley II / Highway 52-Dave Evans
Songs-Pan American-Seldom Scene / Road To Nottingham-Flatt Lonesome
(Sponsor Support)
Song- New York Trains-Del McCoury Band
Segment Time: 17:00
Segment 7-
:15 bumper bed
(IBMA)
Songs-Big Train-Larry Stephenson /It's Not That Cold In Montana-Nu-Blu
Song-You're Dead To Me-Dierks Bentley with Tim O'Brien
(Sponsor Support)
Song-Mama Don't Forget To Pray For Me-Larry Cordle with Diamond Rio
Segment Time: 15:27
Segment 8-
:15 bumper bed

Songs- Homesick With The Blues-Clay Hess / Mary's Rock-Dukes of Drive
Song- Mr. Engineer-J.D. Crowe & The New South
(Sponsor Support)
Song-Remind Me Of You-Blue Highway
Segment Time: 15:25
Segment 9-
:15 bumper bed

Song-Willie Jones-Rob Ickes & Trey Hensley
Closing Theme-Winslow-Terry Baucom
Segment Time: 7:08
Segment 10 – Show PROMO
Knee-Deep In Bluegrass is a Production of John Boy & Billy, Inc. All Rights Reserved. For questions, tech support, to become an affiliate or get advertising rates, contact Cindy Baucom: [email protected] Call or Text (336) 262-4020
THANK YOU!