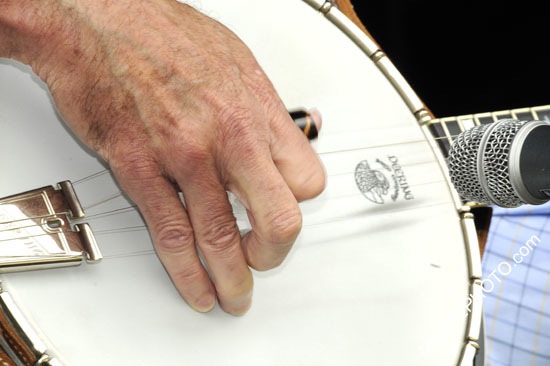 SHOW 722– HOUR 1-Week of May 1, 2017
Show Open & Theme-Knee-Deep In Bluegrass-Terry Baucom
Songs-This Feel Good Music-Dailey & Vincent / Kentucky Borderline-Rhonda Vincent
Song-Just In Case-Bobby Osborne
Segment Time: 12:53
Segment 2-
:15 bumper bed

Songs-Foxhounds & Fiddles-Flashback / Playing Hard To Forget-ClayBank
Songs- Log Cabin In The Lane-Lost & Found / Life or Love-Bradley Walker
(Sponsor Support) Denton Farmpark / Foothills Sugar Cured Country Ham
Segment Time: 14:52
Segment 3-
:15 bumper

Songs- Rock Hearts-Larry Sparks / Georgia Stomp-Jesse Brock
Songs- Where We'll Never Grow Old-Church Sisters / Still Small Voice-Nu-Blu
(Sponsor Support) Willow Oak Park / IBMA
Segment Time: 15:32
Segment 4-The Vintage Vault –The Goins Brothers
:15 bumper bed
Song-Going Up On The Mountain-Goins Brothers
Song-Stay All Night-Goins Brothers
(Sponsor Support) Lowe Vintage Instrument Company
Segment Time: 7:18
Local Station I.D.
Hour 2- Show 722
Segment 5-
:15 bumper bed

Songs-Fourth and Goal / Carolina Any Day-Terry Baucom's Dukes of Drive
Segment Time: 8:36
Segment 6-
:15 bumper bed

Songs- You Could Be Me-Del McCoury Band / Adams County Breakdown-Ned Luberecki
Songs-Dance With Me-Alison Brown / How A Cowgirl Says Goodbye-Deer Creek Boys
(Sponsor Support) Red White and Bluegrass Festival
Segment Time: 15:21
Segment 7-
:15 bumper bed

Songs-Land On Our Feet-Jr. Sisk & Ramblers Choice / Kentucky Waltz-Paul Brewster
Song-No One To Listen-Mountain Heart
(Sponsor Support) Foothills Sugar Cured Country Hams / Denton FarmPark
Segment Time: 12:17
Segment 8-
:15 bumper bed

Songs- Tater Tate & Alan Munde-John Hartford / Up 18 North-Kruger Brothers
Song-Ginseng Sullivan-Tony Rice Unit
(Sponsor Support) Lowe Vintage Instrument Company / Willow Oak Park
Segment Time: 15:03
Segment 9-
:15 bumper bed

Song-Hillbilly Heros-Hammertowne
Closing Theme-Winslow-Terry Baucom
Segment Time: 6:40
Segment 10 – Show PROMO
Additional Cuts Aired on Bluegrass Country:
Too Wet To Plow-David Parmley & Cardinal Tradition/Something About A Train-Valerie Smith & Liberty Pike
Overcome By The Blues-Goins Brothers/Where The Wild River Rolls-Audie Blaylock
Honeycat Hornpipe-Corrina Rose Logston Stephens/Here Today & Gone Tomorrow-F Wakefield & L Morris
Knee-Deep In Bluegrass is a Production of John Boy & Billy, Inc. All Rights Reserved. For questions, tech support, to become an affiliate or get advertising rates, contact Cindy Baucom: [email protected] Call or Text (336) 262-4020
THANK YOU!