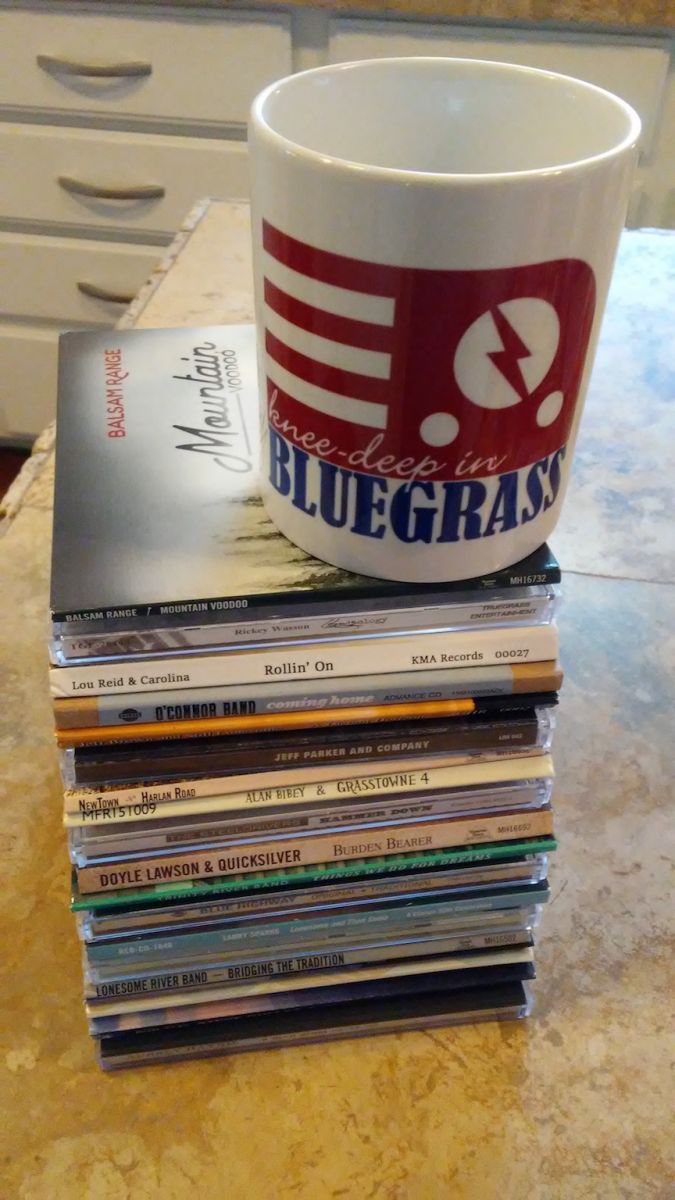 SHOW 709– HOUR 1-Week of January 30, 2017
Show Open & Theme-Knee-Deep In Bluegrass-Terry Baucom
Song-Coming Home-O'Connor Band
Songs-The Crooked Road-Lou Reid & Carolina / You Can Share My Blanket-Rickey Wasson
Segment Time: 12:29
Segment 2-
:15 bumper bed

Song-Look What I've Done To Me-Alan Bibey & Grasstowne
Songs- I Always Do-Missy Werner / Poison Cove-Milan Miller
Song- Good Road-Steve Gulley & New Pinnacle
Network Commercial: RenoFest 2017 / IBMA
Segment Time: 16:34
(Local Commercials)
Segment 3-
:15 bumper

Songs- Snowflake Breakdown-Corrina Rose Stephens / Nightbird-Bankesters
Songs- Fourth and Goal-Dukes of Drive / Thunder & Lightning-Lonesome River Band
Network Commercial: Foothills Sugar Cured Country Ham
Segment Time: 14:07
(Local Commercials)
Segment 4-The Vintage Vault –McPeak Brothers
:15 bumper bed
Song-Back To Dixie
Song-Lost River
Network Commercial: Lowe Vintage Instrument Company
Segment Time: 7:53
(Local Commercials)
Local Station I.D.
Hour 2- Show 709
Segment 5-
:15 bumper bed

Song-Look Down That Lonesome Road-Tim O'Brien
Song-Will You Be Satisfied That Way-Larry Sparks
Segment Time: 7:36
Segment 6-
:15 bumper bed

Songs- Chain Gang Blues-Balsam Range / Story of My Life-Blue Highway
Songs- Time's A Crooked Thing-Trinity River Band / Passed All Sorrow-Doyle Lawson & Quicksilver
Network Commercial: Lowe Vintage Instrument Company
Segment Time: 13:14
(Local Commercials)
Segment 7-
:15 bumper bed

Songs-When I'm Gone-SteelDrivers / Heart You've Been Tending-NewTown
Song- Goin' Back To The Country-Jeff Parker
Network Commercial: Foothills Sugar Cured Country Ham
Segment Time: 9:34
(Local Commercials)
Segment 8-
:15 bumper bed

Song- Train That Carried My Girl From Town-Earls of Leicester
Songs-Soul of a Mountain Man-Jeff Brown & Still Lonesome/Happy Go Lucky-Aubrey Haynie
Network Commercial: RenoFest 2017 / IBMA
Segment Time: 11:31
(Local Commercials)
Segment 9-
:15 bumper bed

Song-Radio-Steep Canyon Rangers
Closing Theme-In A Groove-Terry Baucom
Segment Time: 6:37
Segment 10 – Show PROMO

Knee-Deep In Bluegrass is a Production of John Boy & Billy, Inc. All Rights Reserved. For questions, tech support, to become an affiliate or get advertising rates, contact Cindy Baucom: [email protected] Call or Text (336) 262-4020
THANK YOU!