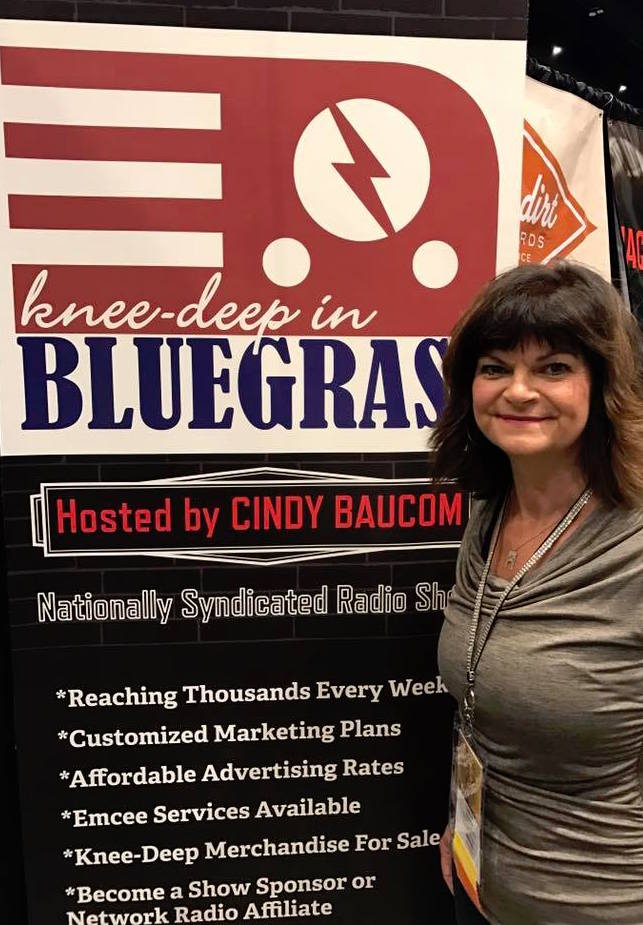 SHOW 698– HOUR 1-Week of November 14, 2016
Show Open Theme-Knee-Deep In Bluegrass-Terry Baucom
Song-Breakin' New Ground-Seldom Scene
Song-You Know That I Would-Kenny & Amanda Smith
Song- Maggie's Farm-Mountain Heart
Segment Time: 13:25
Segment 2-
:15 bumper bed

Songs-Simple Life-Ricky Skaggs / Secrets In The Shadows-Buddy Melton & Milan Miller
Song- Nobody Knows You-Steep Canyon Rangers
Song-Will You Meet Me Over Yonder-Doyle Lawson & Quicksilver
Network Commercials: Foothills Sugar Cured Country Hams
Segment Time: 15:14
(Local Commercials)
Segment 3-
:15 bumper

Songs-Wichita Lineman-Hot Rize / Take My Ring From Your Finger-Larry Rice
Songs- So Long, So Wrong-Alison Krauss & Union Station / My Baby's Gone-ClayBank
Network Commercials: Balsam Range Art of Music Festival
Segment Time: 15:56
(Local Commercials)
Segment 4-Vintage Vault-Stanley Brothers
:15 bumper bed
LOWE VINTAGE INSTRUMENT COMPANY
Song-Life of Sorrow-Stanley Brothers
Song-Could You Love Me (One More Time)-Stanley Brothers
Network Commercial: Lowe Vintage Instrument Company / Jordan Entertainment
Segment Time: 9:34
(Local Commercials)
Local Station I.D.
Hour 2- Show 698
Segment 5-
:15 bumper bed

Song-Rambling Gambling Willie-Lonely Heartstring Band
Song-I Found My Daddy's Grass-Mickey Galyean & Cullen's Bridge
Segment Time: 6:58
Segment 6-
:15 bumper bed

Song-Anything Southbound-Larry Cordle & Lonesome Standard Time
Songs-Black River-Sierra Hull / Everywhere I Go-Rob Ickes & Trey Hensley
Network Commercials: Foothills Sugar Cured Country Hams / Jordan Entertainment
Segment Time: 13:37
(Local Commercials)
Segment 7-
:15 bumper bed

Song- We're Steppin' Out Tonight-Bobby Hicks with Del McCoury
Songs-Wherever I Wander-Snyder Family Band / You Ought To Be Here-Dailey & Vincent
Song-Up 18 North-Kruger Brothers
Network Commercial: Lowe Vintage Instrument Company
Segment Time: 14:50
(Local Commercials)
Segment 8-
:15 bumper bed

Songs-Big Stone Gap-Danny Roberts / Kentucky Waltz-Paul Brewster
Song-Someday We'll Meet Again Sweetheart-Allen Brothers
Network Commercial: Balsam Range Art of Music Festival
Segment Time: 9:47
(Local Commercials)
Segment 9-
:15 bumper bed

Song-Heartstrings-Trinity River Band
Closing Theme –In A Groove-Terry Baucom
Segment Time: 6:22
Segment 10- :30 PROMO
Knee-Deep In Bluegrass is a Production of John Boy & Billy, Inc. All Rights Reserved. For questions, tech support, to become an affiliate or get advertising rates, contact Cindy Baucom: [email protected] Call or Text (336) 262-4020.
THANK YOU !!!