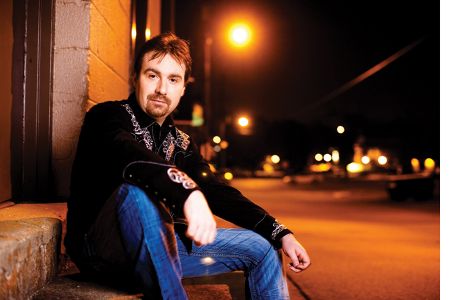 Ralph Stanley II is the special guest this week – reflecting on the career of his famous Father and looking toward the future of his own music career
SHOW 695– HOUR 1-Week of October 24, 2016
Show Open Theme-Knee-Deep In Bluegrass-Terry Baucom
Songs-Foxhounds and Fiddles-Flashback / I Am A Drifter-Volume Five
Song-In The Sweet By and By-Chosen Road
Segment Time: 11:55
Segment 2-
:15 bumper bed

Song-I'm Leaving You and Fort Worth Too-Russell Moore & IIIrd Tyme Out
Songs-Don't Laugh-Crowe Lawson & Williams / Not Now-Steve Gulley & New Pinnacle
Network Commercials: Foothills Sugar Cured Country Hams / Adams Bluegrass
Segment Time: 13:11
(Local Commercials)
Segment 3-
:15 bumper

Songs-Hard Times-Newtotwn / Rendezvous With Danger-Band of Ruhks
Song- Nail My Shoes To The Floor-Larry Stephenson Band
Network Commercials: Balsam Range Art of Music Festival
Segment Time: 11:16
(Local Commercials)
Segment 4-Vintage Vault-Earl Taylor & Jim McCall with the Stoney Mountain Boys
:15 bumper bed
LOWE VINTAGE INSTRUMENT COMPANY
Song-Worried Man Blues
Song-The Sun's Gonna Shine
Network Commercial: Lowe Vintage
Segment Time: 6:41
(Local Commercials)
Local Station I.D.
Hour 2- Show 695
Segment 5-
:15 bumper bed

Song-Rain Please Go Away-Alison Krauss & Union Station
Song-Fields of Gold-Richard Bennett
Segment Time: 8:15
Segment 6-spotlight: Ralph Stanley II
:15 bumper bed

Song-Bluefield-Ralph Stanley II
Song-Born To Be A Drifter-Ralph Stanley II
Network Commercials: Foothills Sugar Cured Country Hams /Adams Bluegrass
Segment Time: 15:38
(Local Commercials)
Segment 7-
:15 bumper bed

Song- It's Mighty Dark To Travel-Ricky Skaggs
Song-My Eyes Shall Be on Canaan's Land-Terry Baucom w/Lawson, Reid & Haley
Song- This Heart of Mine-Pat Flynn
Network Commercial: Lowe Vintage / Christmas In The Smokies
Segment Time: 13:30
(Local Commercials)
Segment 8-
:15 bumper bed

Songs-The Bluest Man In Town-Del McCoury / The Rabbit Song-Lost & Found
Song-Cast Aside-Dailey & Vincent
Network Commercial: Balsam Range Art of Music Festival
Segment Time: 9:39
(Local Commercials)
Segment 9-
:15 bumper bed

Song-Up On Claybank-Claybank
Closing Theme –In A Groove-Terry Baucom
Segment Time: 6:11
Segment 10- :30 PROMO
Knee-Deep In Bluegrass is a Production of John Boy & Billy, Inc. All Rights Reserved. For questions, tech support, to become an affiliate or get advertising rates, contact Cindy Baucom: [email protected] Call or Text (336) 262-4020.
THANK YOU !!!