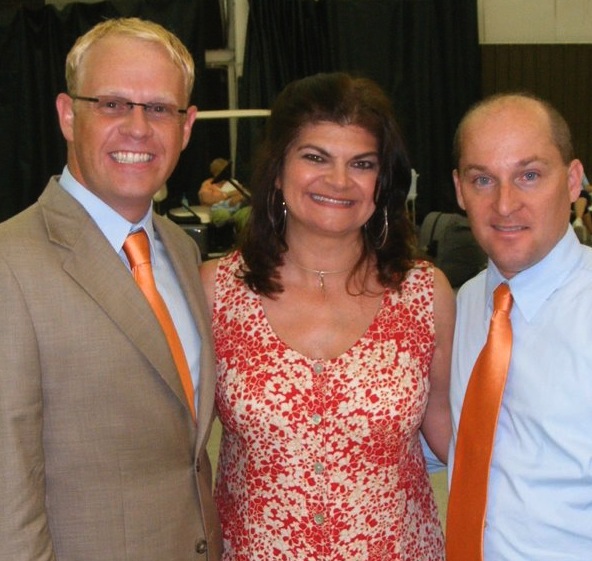 SHOW 563 – HOUR 1-Week of April 7, 2014

Segment 1-
Show Opening Theme-Knee-Deep In Bluegrass-Terry Baucom
Song-I Fell Short-Frank Solivan & Dirty Kitchen/The Darker The Night-Gibson Brothers
Song-I Still Haven't Found What I'm Looking For-Dale Ann Bradley
Segment Time: 14:55

Segment 2-
:15 bumper bed
Songs-Remind Me Of You-Blue Highway / Old Coal Mine-Larry Sparks w/Del McCoury
Songs-Any Old Road-Balsam Range / State Line Ride-Bill Emerson & Sweet Dixie
Network Commercials: Union Grove Fiddlers / Merlefest 2014, presented by Lowe's
Segment Time: 15:47
Local Commercials
Segment 3-
:15 bumper
Songs-If You're Ever In Oklahoma-Front Porch String Band/Busted-Tim O'Brien
Songs-Martha White Lester & Earl-Terry Baucom w/Marty Raybon / The Old South-Bush & Grisman
Network Commercials: Five-String Fest / Union Grove Fiddlers
Segment Time: 16:26
Local Commercials
Segment 4-Vintage Vault-Remembering ARTHUR SMITH
:15 bumper bed
Songs-Feudin' Banjos-Arthur Smith & Don Reno / Just Joshing-Arthur Smith
Network Commercials: IBMA / SOTM Fest
Segment Time: 8:02
Local Commercials
Local Station I.D.
Show 563-Hour 2-Week of April 7, 2014
Segment 5-
:15 bumper bed
Song-Big Train (From Memphis)-Seldom Scene
Song-The Boy From Valdese-Buddy Melton & Milan Miller
Segment Time: 7:02
Segment 6- MERLEFEST Music Moments & Memories-Dailey & Vincent
:15 bumper bed
Songs-Howdy Neighbor Howdy / More Than A Name On A Wall
Song-Mama's Hungry Eyes-Merle Haggard
Network Commercials: Merlefest 2014, presented by Lowe's/IBMA
Segment Time: 15:02
Local Commercials
Segment 7-
:15 bumper bed
Songs-Things In Life-Ricky Skaggs / Reno Bound-Reno & Harrell
Songs-You Weighed Heavy On My Heart-Town Mountain/Ole Henry-Tim Crouch
Network Commercials: Union Grove Fiddlers / SOTM Fest
Segment Time: 14:12
Local Commercials
Segment 8-Concert Cuts-Marty Stuart & His Fabulous Superlatives
:15 bumper bed
Song-Shuckin' The Corn
Network Commercial: Five-String Fest
Segment Time: 4:32
Local Commercials
Segment 9-
:15 bumper bed
Song-It All Comes Down To You-Alison Krauss & Union Station featuring Jerry Douglas
Closing Theme-In A Groove-Terry Baucom
Segment Time: 5:52
Segment 10- :30 PROMO
Knee-Deep In Bluegrass is a Production of John Boy & Billy, Inc. All Rights Reserved.
For questions, tech support or to become an affiliate: [email protected] (336) 262-4020
For sponsorship information, contact Jay Wilson [email protected] (704) 619-3930 or (704) 714-9545
THANKS!!!