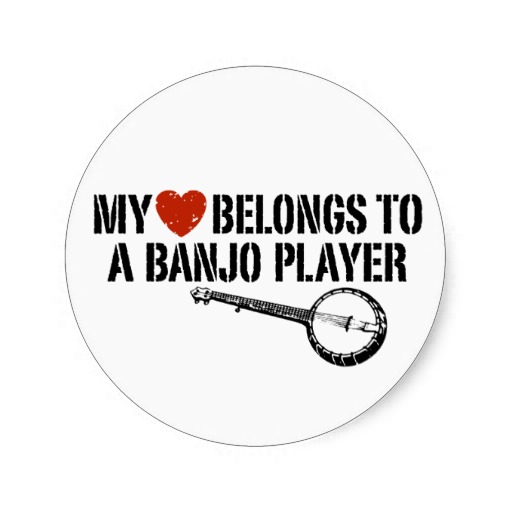 I hope everyone had a very Happy Valentine's Day! Here is the show for this week. As always, thanks for listening!
SHOW 555 – HOUR 1-Week of February 10, 2014

Segment 1-
Show Opening Theme-Knee-Deep In Bluegrass-Terry Baucom
Songs-A Little Bit of You-Milan Miller / Fourteen Carat Mind-Special Consensus
Song-Old Man Winter-Matt Wallace
Segment Time: 11:02

Segment 2-
:15 bumper bed
Songs-Mountain Road-Reno & Harrell / Goodbye To The Blues-Sideline
Songs-Blue Side of Me-Jeff Brown & Still Lonesome / Short Order Time-Terry Baucom w/David Mayfield
Network Commercials: RenoFest 2014
Segment Time: 13:43
Local Commercials
Segment 3-
:15 bumper
Songs-Just To Have A Job-Blue Highway / It's Just A Road-The Boxcars
Songs-Money In The Bank-Lonesome River Band / Wheel Hoss-Noam Pikelny
Network Commercials: IBMA-Gibson Brothers
Segment Time: 13:01
Local Commercials
Segment 4-Vintage Vault-The Osborne Brothers
:15 bumper bed
Songs-Ruby / Rocky Top –The Osborne Brothers
Network Commercials: RenoFest 2014
Segment Time: 8:03
Local Commercials
Local Station I.D.
Show 555-Hour 2-Week of February 10, 2014
Segment 5-
:15 bumper bed
Song-Slowly (I'm Falling)-Marty Raybon & Full Circle
Song-Cups (When I'm Gone)-Bankesters
Segment Time: 7:47
Segment 6- Merlefest: Music, Moments and Memories
:15 bumper bed
Songs-Down The Road-Doc & Merle Watson / Blacktop-Alan Jackson
Song-Wild & Blue-Alan Jackson
Network Commercials: Merlefest 2014
Segment Time: 12:57
Local Commercials
Segment 7-
:15 bumper bed
Songs-One Heartbreak Away-Kristy Cox / Gone-Frank Solivan & Dirty Kitchen
Songs-I Always Do-Missy Werner / We Shall Inherit-Doyle Lawson & Quicksilver
Network Commercial: IBMA-Doyle Lawson
Segment Time: 13:16
Local Commercials
Segment 8-Concert Cuts-J.D. Crowe & The New South (America's Bluegrass Gospel)
:15 bumper bed
Songs-When The Angels Carry Me Home / Cryin' Holy-J.D. Crowe & The New South
Network Commercial: RenoFest 2014
Segment Time: 6:36
Local Commercials
Segment 9-
:15 bumper bed
Song-Jackson-Flatt Lonesome
Closing Theme-In A Groove-Terry Baucom
Segment Time: 6:13
Segment 10- :30 PROMO
Knee-Deep In Bluegrass is a Production of John Boy & Billy, Inc. All Rights Reserved.
For questions, tech support or to become an affiliate: [email protected] (336) 262-4020
For sponsorship information, contact Jay Wilson [email protected] (704) 619-3930