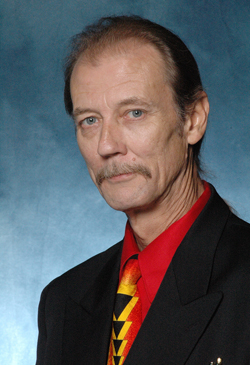 Tony Rice is a dear friend of Terry and me and so many of you. His musical genius has served as inspiration, entertainment…well, frankly, the background to many of our lives. Literally, since Tony was a teenager, his living was made from his ability to tour and perform. At this time when he is unable to generate revenue through appearances, I am hoping that many of us can come together, rally support and let Tony know we are here for him in a supportive and monitary way. THANK YOU!
(Article courtesy of John Lawless, Bluegrass Today)
One of the things that newly-minted bluegrass fans often mention after their first encounters is the informal and accessible relationship between the artists and their fans. It's a rare show where the performers don't make themselves available for a brief chat with all comers, and it's quite common at festivals to find them walking through the crowds. Many top artists spend twice as long standing at their merch tables conversing with fans as they do on stage.
This creates a family or tribe-like atmosphere. They are one of us, and we are one of them. Surely the fact that so many bluegrass fans are also players of one level or another contributes to this one-ness, but it is always striking to folks from the outside when they first attend a bluegrass show. And it leaves a lasting impression.
Another thing that stands out about the bluegrass world is that we take care of our own. From the IBMA's Trust Fund to the many benefit shows held around the country every year, bluegrass people are generous and quick with help when one of our tribe needs help. Only the completely anonymous nature of the Trust Fund prevents the general public from knowing how many people are helped each year, and how much is distributed. But it's plenty, and it helps.
I say all that to say this. We have a member of our community that needs help now, and I haven't the slightest doubt that we will rally around ungrudgingly and with due haste.
Tony Rice, perhaps the most influential acoustic musician of his generation, is facing hard times. Most everyone reading this will be aware that he lost the ability to sing some years ago, and those who have read his brilliant biography, Still Inside, know that he had expressed little concern, finding a sort of freedom in being able to focus solely on the guitar.
But this past year or so has found arthritis robbing him of that as well, leaving this legendary guitarist unable to ply his trade. Not only is that a painful loss to music lovers world wide, it has stolen from Tony his means to earn a living. At first he attempted to soldier on, playing through pain, but as even that became difficult, he has had to cancel the shows that were booked.
As he told a close friend recently, "I never thought my guitar would ever let me down."
Arthritis is a cruel illness for musicians and artists of any kind, especially as it can offer good days and bad days, seeing hope continuously unrequited. When you earn your keep with your hands, it can seem like a brutal injustice. For Tony, it has also involved tremendous emotional stress, recognizing the vulnerability in his financial position.
I think we would all hate to see a living legend, a man idolized by millions of musicians around the world, reduced to some sort of menial work to keep food on the table. So what can we do?
Terry and Jeff Pinkham, longtime friends of Rice from Florida, have created the Tony Rice Foundation to accept donations for Tony and Pam's support during this difficult time. At this point, it is just a Facebook page and a PayPal link, but they are accepting funds now, all of which will be paid directly into Tony's account.
At IBMA's World of Bluegrass in September, Tony shocked the music world by speaking in his natural voice, if only for a few minutes, explaining that with great concentration, he could "reconnect" with that voice. His hope is to focus on that in the near term, possibly even recapturing that lovely instrument and returning to singing publicly.
But in the short term, the Rices need our help to keep body and soul together. You can use the donate link below to access the PayPal account, where you can make a one time donation, or sign up to have a small amount deducted each month from either your PayPal or debit/credit card account.
-John Lawless, Bluegrass Today