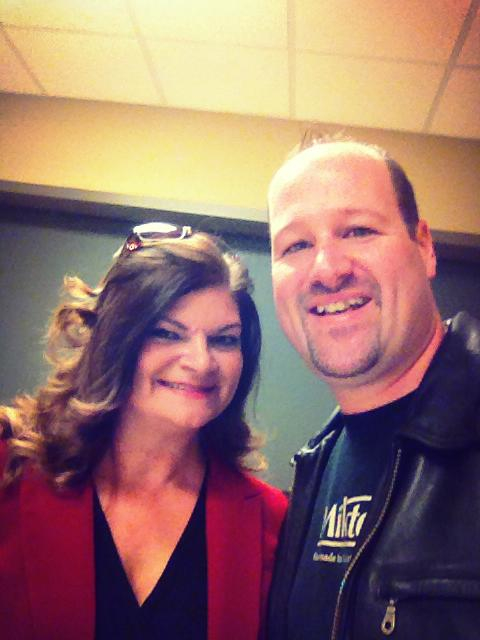 The multi-talented, Stephen Mougin is my special guest this week in the Knee-Deep Artist Spotlight!
SHOW 542 – HOUR 1-Week of November 11, 2013
Segment 1-
Show Opening Theme: Knee Deep In Bluegrass by Terry Baucom
Songs-Ballad of Stringbean and Estelle-Sam Bush / Little Maggie-Ricky Skaggs & Bruce Hornsby
Song-Buffalo Gals-Aubrey Haynie
Segment Time: 13:45

Segment 2-
:15 bumper bed
Songs-Any Old Road (Will Take You There)-Balsam Range / Goodbye Mary Jane-NewTown
Songs-God Didn't Choose Sides-Marty Raybon / Can't You Hear Me Callin'-John Cowan w/Del McCoury
Network Commercials: Play Better Bluegrass/Evans Drug & Co (Ray Johnson presents…Junior Sisk In Concert)
Segment Time: 16:31
Local Commercials
Segment 3-
:15 bumper
Song-You Live In A World All Your Own-Terry Baucom w/Jon Randall Stewart
Songs-Jailhouse Blues-Ronnie Bowman/See The Big Man Cry-Volume Five
Song-Road To Jenkins-Johnny Warren and Charlie Cushman
Network Commercials: Christmas In The Smokies / Banjo dot com
Segment Time: 11:27
Local Commercials
Segment 4-Vintage Vault-OSBORNE BROTHERS (1970)
:15 bumper bed
Songs-Tennessee Hound Dog / Put It Off Until Tomorrow-The Osborne Brothers
Network Commercials: Evans Drug & Co (Ray Johnson presents…Junior Sisk in Concert!)/IBMA-Doyle Lawson
Segment Time: 7:33
Local Commercials
Local Station I.D.
Show 542-Hour 2-Week of November 11, 2013
Segment 5-
:15 bumper bed
Song-Sawing On The Strings-Alison Krauss & Friends
Song-All I've Got Is Lonesome-Larry Cordle & Lonesome Standard Time
Segment Time: 7:08
Segment 6- (Spotlight-STEPHEN MOUGIN)
:15 bumper bed
Song-Double Or Nothing-The Rigneys
Song-Whisper My Name-Sam Bush
Network Commercials: Christmas In The Smokies/Evans Drug & Co. (Ray Johnson presents…Junior Sisk in Concert!)
Segment Time: 11:24
Local Commercials
Segment 7- STEPHEN MOUGIN (cont.)
:15 bumper bed
Song-Another Way To Get To You-Nedski & Mojo
Song-You Left Me Alone-Sam Bush
Network Commercial: Play Better Bluegrass / The Mast Farm Inn
Segment Time: 14:32
Local Commercials
Segment 8-Concert Cuts-DARRELL WEBB & Guests, Live at Bellamy's
:15 bumper bed
Songs-Dim Lights, Thick Smoke / Rough Edges-Darrell Webb & special guests
Network Commercial: Banjo dot com / Evans Drug & Co. (Ray Johnson presents…Junior Sisk in Concert!)
Segment Time: 7:46
Local Commercials
Segment 9-
:15 bumper bed
Song-What Really Matters-Larry Stephenson
Closing Theme: In A Groove by Terry Baucom
Segment Time: 5:54
Segment 10- :30 PROMO
Knee-Deep In Bluegrass is a Production of John Boy & Billy, Inc. All Rights Reserved.
For questions, tech support or to become an affiliate: [email protected] (336) 262-4020
For sponsorship information, contact Jay Wilson (704) 619-3930