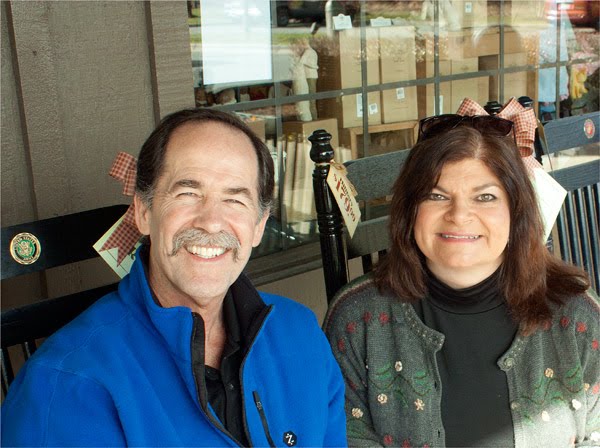 Wayne Taylor made his way through North Carolina recently, making final preparations for the 3rd Annual Wayne Taylor Homecoming Festival, Saturday November 9th, and took time to chat about the festival and his music with me. I will serve as one of the MCs for this event next Saturday. Join us if you can…and THANKS for listening to "Knee-Deep In Bluegrass"!
SHOW 540 – HOUR 1-Week of October 28, 2013
Segment 1-
Show Opening Theme: Knee Deep In Bluegrass by Terry Baucom
Songs-When You Don't Come Home-SteelDrivers / John Henry Blues-Aaron Ramsey
Song-A Dollar Down-Reno & Harrell
Segment Time: 11:00

Segment 2-
:15 bumper bed
Songs-Another Town-Keith Whitley / Raleigh and Spencer-Adam Steffey
Songs-Midnight Train-Cumberland Gap Connection / Resting Place-American Drive
Network Commercials: Evans Drug & Co (Ray Johnson) / Play Better Bluegrass
Segment Time: 14:45
Local Commercials
Segment 3-
:15 bumper
Songs-Martha White Lester and Earl-Terry Baucom/I'm On The Battlefield-Mtn Faith
Songs-I Fell Short-Frank Solivan & Dirty Kitchen / Cheyenne-Noam Pikelny
Network Commercials: Banjo dot com / Christmas In The Smokies
Segment Time: 17:02
Local Commercials
Segment 4-Vintage Vault-VIRGINIA SQUIRES (1983)
:15 bumper bed
Songs-Cold Sheets of Rain / Girl I Left In Sunny Tennessee-Virginia Squires
Network Commercials: Wayne Taylor Homecoming / IBMA-Doyle Lawson
Segment Time: 8:31
Local Commercials
Local Station I.D.
Show 540-Hour 2-Week of October 28, 2013
Segment 5-
:15 bumper bed
Song-Traveling The Highway Home-Don Rigsby
Songs-Savin' Up For A Cadillac-Milan Miller / East Tennessee Blues-Bobby Hicks
Segment Time: 8:24
Segment 6- Knee-Deep Artist Spotlight: WAYNE TAYLOR
:15 bumper bed
Songs-The Water Is Wide / 40 Years
Network Commercials: The Mast Farm Inn / Banjo dot com
Segment Time: 15:49
Local Commercials
Segment 7-
:15 bumper bed
Songs-Morning At Deep Gap-Kruger Brothers / God's Front Porch-Lou Reid & Carolina
Songs-So Long and Goodbye-Hammertowne / Morning and Night-Rebecca Frazier
Network Commercial: Play Better Bluegrass / Christmas In The Smokies
Segment Time: 14:57
Local Commercials
Segment 8-Concert Cuts-WINTERGRASS 2007
:15 bumper bed
Songs-Slow Me Down-3 Fox Drive / Waltz of Regret-Chris Jones
Network Commercial: Wayne Taylor Homecoming / Evans Drug & Co. (Ray Johnson)
Segment Time: 9:29
Local Commercials
Segment 9-
:15 bumper bed
Song-On My Way Back To The Old Home-Kevin Richardson & Cuttin' Edge
Closing Theme: In A Groove by Terry Baucom
Segment Time: 5:16
Segment 10- :30 PROMO
Knee-Deep In Bluegrass is a Production of John Boy & Billy, Inc. All Rights Reserved.
For questions or tech support: [email protected] (336) 262-4020