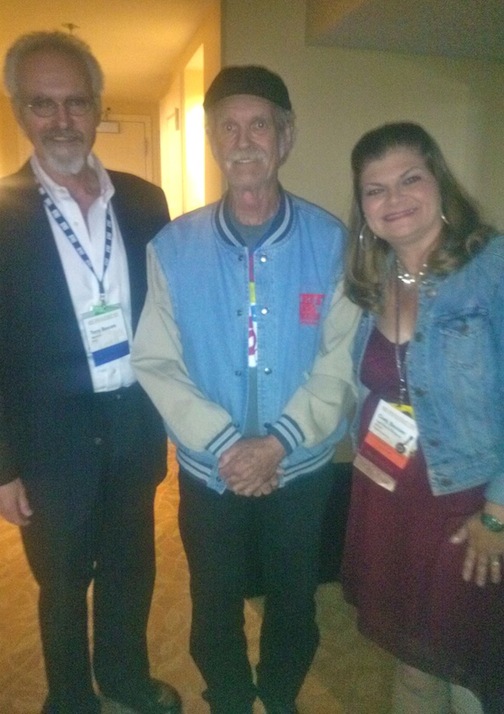 As Bill Keith celebrates 50 years since the development of 'Keith Tuners' (D-Tuners) he joins me on "Knee-Deep In Bluegrass" to talk about that tremendously important contribution to the banjo world, as well as his music career – including his time as one of Bill Monroe's Blue Grass Boys. I hope you can join us!!!
SHOW 538 – HOUR 1-Week of October 14, 2013
Segment 1-
Show Opening Theme: Knee Deep In Bluegrass by Terry Baucom
Songs-Blue Blue Day-James King / Howdy Neighbor Howdy-Dailey & Vincent
Song-Tell The Ones I Love-Steep Canyon Rangers
Segment Time: 10:56

Segment 2-
:15 bumper bed
Song-You Live In A World All Your Own-Terry Baucom w/Jon Randall Stewart
Songs-Old Time Angels-Jim Lauderdale/I've Lived A Lot In My Time-Jeff Scroggins & CO.
Song-Ten Miles To Deep Gap-Jack Lawrence
Network Commercials: The Mast Farm Inn / Play Better Bluegrass dot com
Segment Time: 13:23
Local Commercials
Segment 3-
:15 bumper
Songs-Wild Mountain Honey-Junior Sisk & Joe Mullins/When I'm Gone-Wayne Taylor & Appaloosa
Songs-There Is A Time-Alan Jackson / Working On A Building-Seldom Scene
Network Commercials: Banjo dot com / Wayne Taylor Homecoming Festival
Segment Time: 14:16
Local Commercials
Segment 4-Vintage Vault-THE COUNTRY GENTLEMEN
:15 bumper bed
Songs-Secret of The Waterfall / Where I'm Bound-Country Gentlemen
Network Commercials: Christmas In The Smokies
Segment Time: 7:59
Local Commercials
Local Station I.D.
Show 538-Hour 2-Week of October 14, 2013
Segment 5-
:15 bumper bed
Song-Through The Window of a Train-Blue Highway
Song- So Long, So Wrong-Alison Krauss + Union Station
Segment Time: 7:22
Segment 6- Knee-Deep Artist Spotlight: BILL KEITH
:15 bumper bed (Panhandle Country)
Song-Dark Hollow-Bill Monroe & The Blue Grass Boys
Network Commercials: Banjo dot com
Segment Time: 10:16
Local Commercials
Segment 7-
:15 bumper bed
Song-The Darker The Night, The Better I See-The Gibson Brothers
Songs-Short Order Time-Terry Baucom w/David Mayfield/Somewhere South of Crazy-Dale Ann
Song-Story of the Day That I Died-Junior Sisk & Ramblers Choice
Network Commercial: Play Better Bluegrass dot com / Christmas In The Smokies
Segment Time: 17:20
Local Commercials
Segment 8-Concert Cuts-IIIrd Tyme Out from The Mountain Arts Center in Kentucky
:15 bumper bed
Songs-Swinging A Nine Pound Hammer / They Called It A Church-IIIrd Tyme Out
Network Commercial: Wayne Taylor Homecoming Festival
Segment Time: 6:22
Local Commercials
Segment 9-
:15 bumper bed
Song-Pretty Sights Pretty Sounds-Deeper Shade of Blue
Closing Theme: In A Groove by Terry Baucom
Segment Time: 5:45
Segment 10- :30 PROMO
Knee-Deep In Bluegrass is a Production of John Boy & Billy, Inc. All Rights Reserved.
For questions or tech support: [email protected] (336) 262-4020