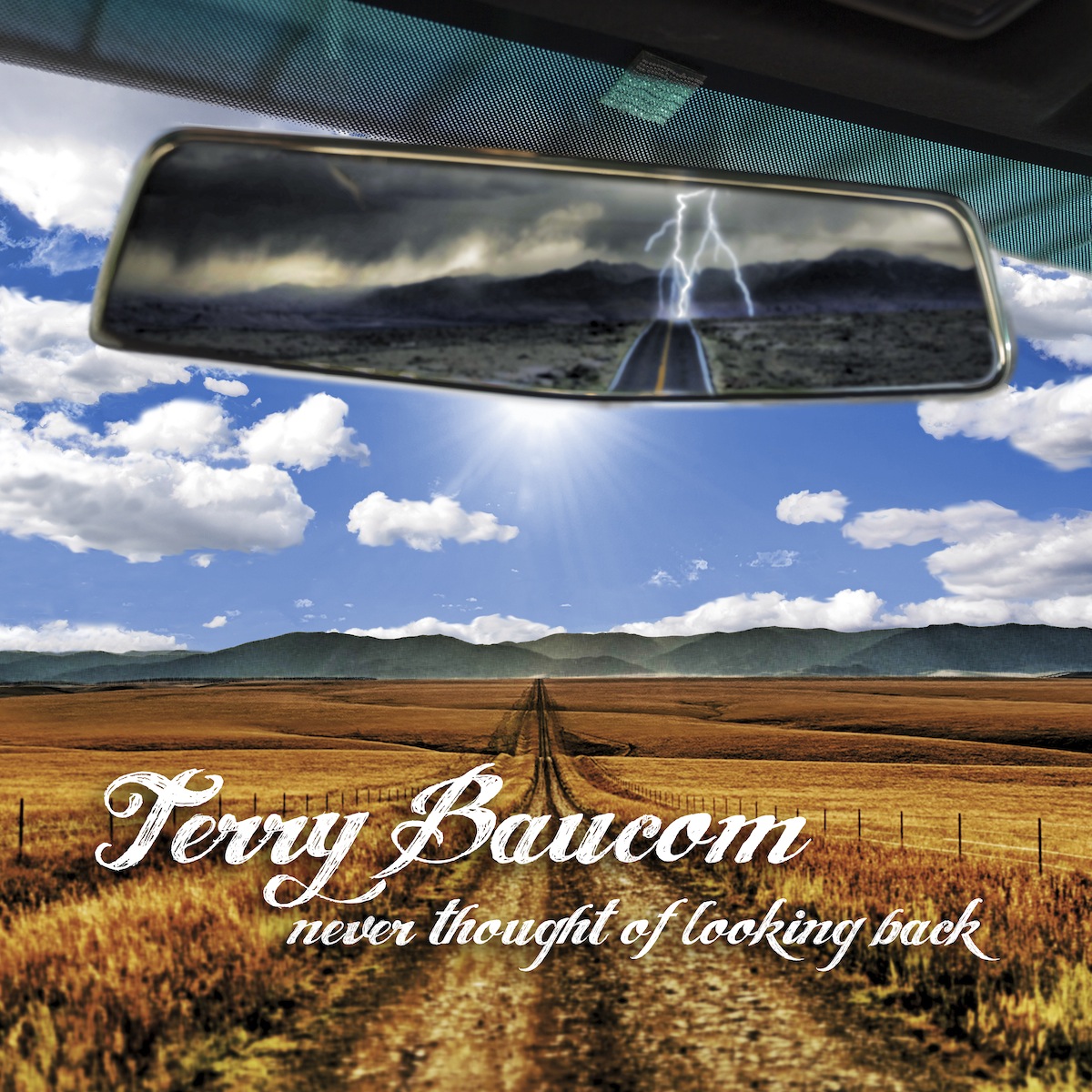 I didn't have to go far this week for a special guest in the "Knee-Deep Artist Spotlight". My husband, Terry Baucom, joins me to talk about his brand new release on the John Boy & Billy label, "Never Thought of Looking Back". Terry brought together the talents of Sam Bush, Jerry Douglas, Wyatt Rice, Aubrey Haynie, Jon Randall Stewart, John Cowan, Larry Cordle, Marty Raybon, Tim Stafford, Buddy Melton, David Mayfield and John Schneider. We hope you enjoy it!
SHOW 530 – HOUR 1-Week of August 19, 2013
Segment 1-
Show Opening Theme: Knee Deep In Bluegrass by Terry Baucom
Songs-A Blue Million Tears-Joe Mullins & The Radio Ramblers/Jenny Lynn-Mike Compton
Song-Don't Try To Be Anyone Else-The Bankesters
Segment Time: 11:38

Segment 2-
:15 bumper bed
Songs-Burnin The Woodshed Down-SteelDrivers/Keepin' It Between The Lines-Peter Rowan
Songs-Somebody's Waiting For Me-Big Country Bluegrass/Row By Row-Balsam Range
Network Commercials: CMVII / IBMA / Bean Blossom
Segment Time: 15:35
Local Commercials
Segment 3-
:15 bumper
Songs-I Wandered By A Brookside-Church Sisters/The Mountains My Baby & Me-Grass Cats
Songs-Truck Driver's Queen-Spinney Brothers / Follow The Leader-Jessie Baker
Network Commercials: Banjo.com / Dailey Vincent Fest / OBX '13
Segment Time: 15:40
Local Commercials
Segment 4-Vintage Vault-THE COUNTRY GENTLEMEN
:15 bumper bed
Songs-Redwppd Hill / Country Roads
Network Commercials: Bean Blossom / IBMA / The Mast Farm Inn
Segment Time: 9:07
Local Commercials
Local Station I.D.
Show 530-Hour 2-Week of August 19, 2013
Segment 5-
:15 bumper bed
Song-On My Way Back To The Old Home-Tony Rice
Songs-Poison Cove-Milan Miller/Story of the Day that I Died-Junior Sisk
Segment Time: 12:12
Segment 6- Spotlight: TERRY BAUCOM
:15 bumper bed
Song-Martha White, Lester and Earl-Terry Baucom w/Marty Raybon
Song-Short Order Time-Terry Baucom w/David Mayfield
Network Commercials: CMVII / IBMA / Bean Blossom
Segment Time: 16:47
Local Commercials
Segment 7- TERRY BAUCOM (cont.)
:15 bumper bed
Song-No One But My Darlin'-Terry Baucom w/John Cowan
Song-What'll I Do-Terry Baucom w/Sam Bush
Network Commercial: The Mast Farm Inn / Banjo.com / OBX '13
Segment Time: 13:49
Local Commercials
Segment 8-Concert Cuts-LOU REID & CAROLINA, Down Home, Johnson City, TN
:15 bumper bed
Song-Mountain Girl-Lou Reid & Carolina (from the new 20th Anniversary recording)
Network Commercial: Bean Blossom / IBMA
Segment Time: 5:46
Local Commercials
Segment 9-
:15 bumper bed
Song-I Feel Closer To Heaven-Rhonda Vincent & The Rage
Closing Theme: In A Groove by Terry Baucom
Segment Time: 5:27
Segment 10- :30 PROMO
Knee-Deep In Bluegrass is a Production of John Boy & Billy, Inc. All Rights Reserved.
For questions or tech support: [email protected] (336) 262-4020