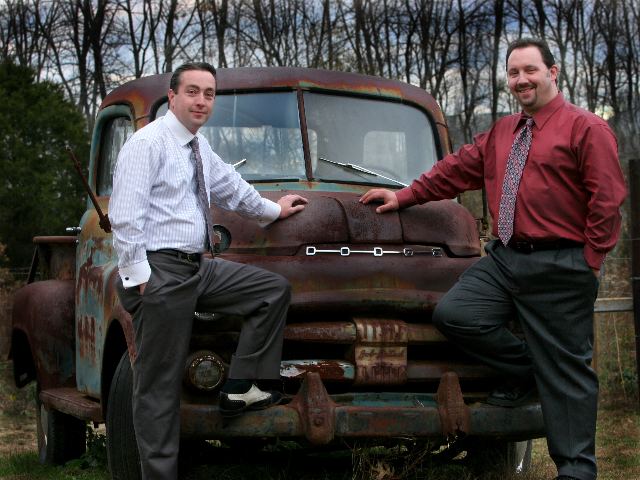 This week tune-in for my conversation with Tom Feller and Chris Hill and cuts from Feller & Hill & The Bluegrass Buckaroos! It's OlaBelle Reed music featured during the Vintage Vault (I am hosting OlaBelle Fest in Lansing, NC, this weekend to celebrate her life and music in the community where she was born and raised. Concert Cuts with 'The Kickin' Grass Band' from Raleigh from a brand new CD, recorded live at the Caroina Theater. Thanks for your support of "Knee-Deep In Bluegrass". I hope you enjoy the show!
SHOW 528 – HOUR 1-Week of August 5, 2013
Segment 1-
Show Opening Theme: Knee Deep In Bluegrass by Terry Baucom
Songs-The Game I Can't Win-Lonesome River Band / Smile For Me-Ralph Stanley II
Song-John Wilkes Booth-Tony Rice
Segment Time: 13:04

Segment 2-
:15 bumper bed
Songs-Almost Home-Steve Gulley / Train of Sorrow-Cumberland River
Songs-Hills of Home-Carolina Road / Road To Emmaus-Brad Davis
Network Commercials: CMVII / IBMA (Tim Surrett)
Segment Time: 14:10
Local Commercials
Segment 3-
:15 bumper
Songs-This Old Guitar and Me-Grasstowne / Cherokee Maiden-Hammertowne
Song-You Can't Stop The Changes-Infamous Stringdusters
Song-Black Dust Fever-Travers Chandler & Avery County
Network Commercials: Banjo.com / IBMA (Graham Sharp)
Segment Time: 16:56
Local Commercials
Segment 4-Vintage Vault-OLABELLE REED
:15 bumper bed
Songs-High On A Mountain / Little Birdie-OlaBelle Reed
Network Commercials: CMVII / Outer Banks BGF
Segment Time: 7:51
Local Commercials
Local Station I.D.
Show 528-Hour 2-Week of August 5, 2013
Segment 5-
:15 bumper bed
Song-The First Train Robbery-Larry Cordle & Lonesome Standard Time
Songs-Southern Moon-Crowe Brothers / I'm On The Battlefield-Mountain Faith
Segment Time: 9:52

Segment 6- Spotlight: TOM FELLER & CHRIS HILL
:15 bumper bed
Song-Together Again-Feller & Hill & The Bluegrass Buckaroos
Song-Big Blue Roses-Feller & Hill & The Bluegrass Buckaroos
Network Commercials: CMVII / IBMA (Doyle Lawson)
Segment Time: 13:42
Local Commercials
Segment 7-
:15 bumper bed
Songs-A Dollar Down-Reno & Harrell / Prayer Bells of Heaven-Crowe Lawson & Williams
Songs-I Wonder How The Old Folks Are At Home-Mac Wiseman / Louise-David Via
Network Commercial: Banjo.com
Segment Time: 11:51
Local Commercials
Segment 8-Concert Cuts-The Kickin' Grass Band-Live at the Carolina Theatre
:15 bumper bed
Songs-Molly / Left This Town-The Kickin' Grass Band
Network Commercial: CMVII
Segment Time: 6:16
Local Commercials
Segment 9-
:15 bumper bed
Song-What'll I Do-Terry Baucom w/Sam Bush, Buddy Melton, Jerry Douglas, Wyatt Rice and Steve Bryant
Closing Theme: In A Groove by Terry Baucom
Segment Time: 7:14
Segment 10- :30 PROMO
Knee-Deep In Bluegrass is a Production of John Boy & Billy, Inc. All Rights Reserved.
For questions or tech support: [email protected] (336) 262-4020