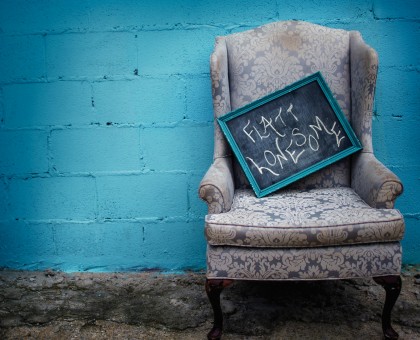 Join me this week as I have a delightful conversation with two members of the group, Flatt Lonesome. Kelsi Harrigill and Charli Robertson are my guests.
I will feature the music of Red Allen during the Vintage Vault portion. It's Shawn Camp during Concerts Cuts from 'Live at the Station Inn'. Enjoy!
SHOW 527 – HOUR 1-Week of July 29, 2013
Segment 1-
Show Opening Theme: Knee Deep In Bluegrass by Terry Baucom
Songs-Burnin' The Woodshed Down-SteelDrivers / Road Into Town-Danny Paisley
Song-Peaceful Country-Michael Martin Murphy
Segment Time: 12:42

Segment 2-
:15 bumper bed
Songs-Papertown-Balsam Range / Is It Too Late To Settle Down-American Drive
Song-Home Is Where The Heart Is-Audie Blaylock & Redline
Song-Pretty Sights Pretty Sounds-Deeper Shade of Blue
Network Commercials: OlaBelleFest '13 / The Mast Farm Inn
Segment Time: 16:32
Local Commercials
Segment 3-
:15 bumper
Songs-False Idols-Darrell Webb Band/What'll I Do-Terry Baucom w/Sam Bush
Songs-Walk Along John To Kansas-John Reischman/What Did I Ever Do-Trinty River
Network Commercials: Banjo.com / Outer Banks Festival 2013
Segment Time: 16:57
Local Commercials
Segment 4-Vintage Vault-RED ALLEN
:15 bumper bed
Song-Nobody Loves Me, Nobody Cares-Red Allen
Song-If That's The Way You Feel-Red Allen
Network Commercials: OlaBelleFest '13 / IBMA (Graham Sharp)
Segment Time: 8:47
Local Commercials
Local Station I.D.
Show 527-Hour 2-Week of July 29, 2013
Segment 5-
:15 bumper bed
Song-If The Bottle Was A Bible-Junior Sisk & Ramblers Choice
Songs-Anywhere Is Home Again-Volume Five/Carolina Dreams-Edgar Loudermilk
Segment Time: 10:56

Segment 6- SPOTLIGHT: FLATT LONESOME (Kelsi Harrigill & Charli Robertson)
:15 bumper bed
Song-I'm Blue-Flatt Lonesome
Song-Just Any Moment-Flatt Lonesome
Network Commercials: The Mast Farm Inn WOB 2013
Segment Time: 11:49
Local Commercials
Segment 7- FLATT LONESOME (cont.)
:15 bumper bed
Song-You'll Get No More of Me-Flatt Lonesome
Song-On The Right Side-Flatt Lonesome
Network Commercial: OlaBelleFest '13
Segment Time: 13:45
Local Commercials
Segment 8-Concert Cuts-SHAWN CAMP, Live at the Station Inn, Nashville, TN
:15 bumper bed
Songs-Redbird / Forever Ain't No Trouble Now-Shawn Camp
Network Commercial: Banjo.com / IBMA (Gibson Brothers)
Segment Time: 10:51
Local Commercials
Segment 9-
:15 bumper bed
Song-Caney Fork River-Balsam Range
Closing Theme: In A Groove by Terry Baucom
Segment Time: 6:05
Segment 10- :30 PROMO
Knee-Deep In Bluegrass is a Production of John Boy & Billy, Inc. All Rights Reserved.
For questions or tech support: [email protected] (336) 262-4020