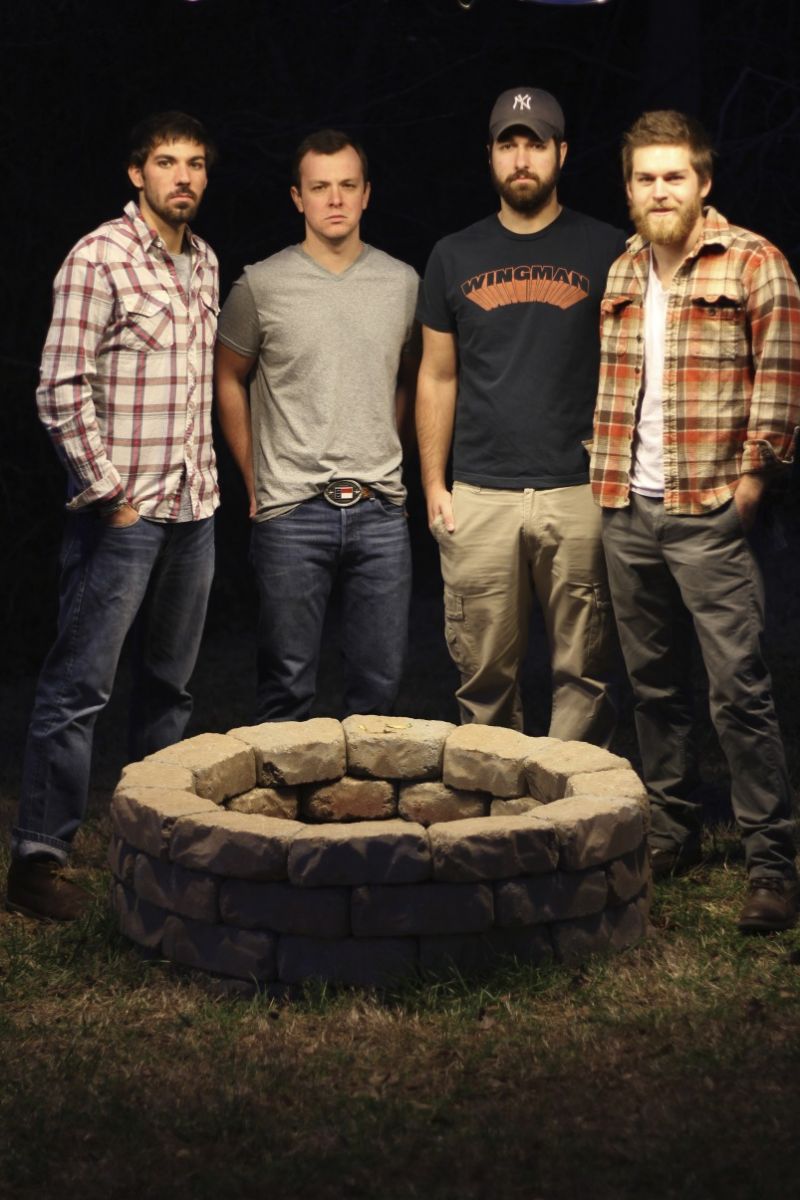 This week's show has the progressive band, "Time Sawyer" in the Knee-Deep Spotlight to talk about a great festival they host-REEVESTOCK. You will hear The Byrds in the Vintage Vault and Darrell Scott will featured in the Concert Cuts. Enjoy!
SHOW 526/ – HOUR 1-Week of July 22, 2013
Segment 1-
Show Opening Theme: Knee Deep In Bluegrass by Terry Baucom
Songs-Empire-Della Mae / Black Diamond Strings-Larry Cordle & Lonesome Standard Time
Song-These Old Blues-Jeff Brown & Still Lonesome
Segment Time: 12:09

Segment 2-
:15 bumper bed
Songs-Gentle On My Mind-Russell Moore & IIIrd Tyme Out/Wild Unknown-Frank Solivan
Songs-1952 Vincent Black Lightning-Del McCoury / Won't It Be Wonderful-Dailey & Vincent
Network Commercials: Banjo.com / IBMA (Gibson Brothers)
Segment Time: 16:04
Local Commercials
Segment 3-
:15 bumper
Songs-Headin' South-Big Country Bluegrass/Stealin' My Time-Peter Rowan
Songs-Patch of Blue-Claire Lynch / Lookin' In The Mirror-Town Mountain
Network Commercials: Mast Farm Inn / Outer Banks Festival
Segment Time: 14:55
Local Commercials
Segment 4-Vintage Vault-THE BYRDS (Clarence White, Chris Hillman, etc.)
:15 bumper bed
Song-Black Mountain Rag
Song-Farther Along
Network Commercials: OlaBelle Fest '13 / IBMA (Doyle Lawson)
Segment Time: 7:49
Local Commercials
Local Station I.D.
Show 526-Hour 2-Week of July 22, 2013
Segment 5-
:15 bumper bed
Songs-A Dollar Down-Reno & Harrell / What'll I Do-Terry Baucom w/Sam Bush
Segment Time: 7:11

Segment 6- SPOTLIGHT: TIME SAWYER (Houston Norris & Sam Tayloe) ReeveStock Music Festival
:15 bumper bed
Songs-Fare Thee Weel-Aaron Ramsey / That's Just The Way I Roll-Dave Adkins
Song-Southern Train – The Boxcars
Network Commercials: ReeveStock '13 / IBMA (Buddy Melton)
Segment Time: 13:25
Local Commercials
Segment 7- TIME SAWYER (cont.) ReeveStock Music Festival
:15 bumper bed
Songs-Short Order Time-Terry Baucom w/David Mayfield / Cut Loose-Time Sawyer
Song-Poison Cove-Milan Miller
Network Commercial: Banjo.com / ReeveStock '13
Segment Time: 16:15
Local Commercials
Segment 8-Concert Cuts-Darrell Scott 'Live In NC'
:15 bumper bed
Song-You'll Never Leave Harlan Alive-Darrell Scott
Network Commercial:OlaBelle Fest 2013 / IBMA
Segment Time: 8:07
Local Commercials
Segment 9-
:15 bumper bed
Song-Hard Rock Bottom of Your Heart-Jason Davis
Closing Theme: In A Groove by Terry Baucom
Segment Time: 6:11
Segment 10- :30 PROMO
Knee-Deep In Bluegrass is a Production of John Boy & Billy, Inc. All Rights Reserved.
For questions or tech support: [email protected] (336) 262-4020
THANKS for listening! ~CB