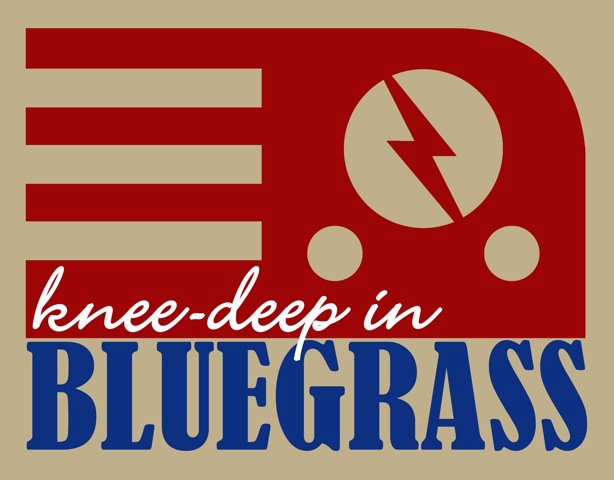 First of all, I would like to thank everyone for all the compliments on the new logo. I am glad it is going over so well. Be sure and ask for your sticker when you see me.
I had a wonderful time interviewing Joe Mullins. What a wonderful banjo player, singer, band lead, broadcast personality and person he is. I appreciate Joe spending time with me this week in the Knee-Deep Artist Spotlight.
Hour One
Another Day Another Dollar-Joe Mullins and The Radio Ramblers / Georgia Mail-Lonesome River Band
North Carolina Profile Artist, Sponsored by The Mast Farm Inn-Ronnie Bowman-Longing For The Old Days
Heaven Sent-SteelDrivers / Water Under The Bridge-Newtown / On The Sea of Life-Doyle Lawson & Quicksilver
Anytime Anyplace But Only You-Russell Johnson / Other Side of the Mountain-Balsam Range
Long Journey Home-Josh Williams / Bluebird Days-Blue Highway
Vintage Vault, Sponsored by Jim Mills Banjo with J. D. Crowe
Old Homeplace-J. D. Crowe & The New South / The Model Church-Bluegrass Album Band
Hour Two
As I Go-Steep Canyon Rangers / Miracle Man-Paul Williams & The Victory Trio
Knee-Deep Artist Spotlight: Joe Mullins
The Old Rocking Chair / Boston Jail / Farmer's Blues-Joe Mullins & The Radio Ramblers
Pretty Little Girl From Galax-Russell Moore & IIIrd Tyme Out / Angelina Baker-Snyder Family Band
Help Me, Lord-Doyle Lawson & Quicksilver
Concert Segment: American's Bluegrass Gospel
Pentacostal Song-Joe Isaacs / Heaven's Green Fields-Larry Cordle
Time and Time Again-Randy Kohrs
THANKS for listening!